Autumn surge predicted for LCV market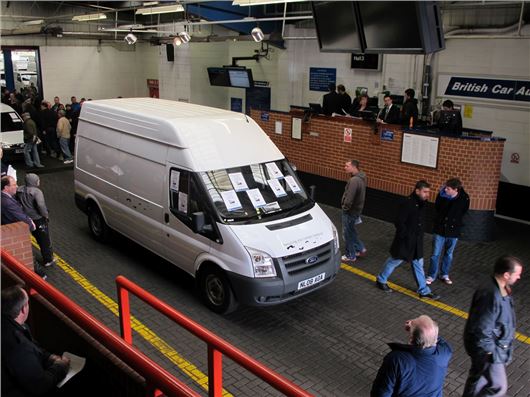 Published 28 August 2013
The commercial vehicle market could witness a surge in values this autumn as vendors and auction houses struggle to source good quality vehicles, according to LCV analyst Tim Spencer.
"At present, the auction centres are full of stock and the sales are very large, with entries of over 400 vehicles in many cases. However, when you analyse the stock thoroughly, there is a lot of similar, and in many cases damaged, vehicles entering the auctions," said Tim Spencer, commercial vehicle manager at Manheim
"In my opinion, we will see the market remain steady until the end of September and there will then be an upturn in vehicle values as we head into autumn," he added.
Traditionally the summer holiday period is a weak time for demand, but a shortage of stock in the autumn could replicate the 11 per cent rise seen at auction houses during the previous stock shortage (December 2012). Vendors are also being urged to do their research thoroughly as there has been a notable increase in damaged stock due to the fact that operators are running vans for longer.
"The issue of damaged and duplicated stock is the biggest challenge for vendors, which means that they need to be more active in the market," said Tim.
"It is important that vehicles are thoroughly inspected for damage and the auction stock is analysed to see how many vehicles will be entering the market place."
Comments
Author

Dan Powell
Latest