New van sales rise 27 per cent in October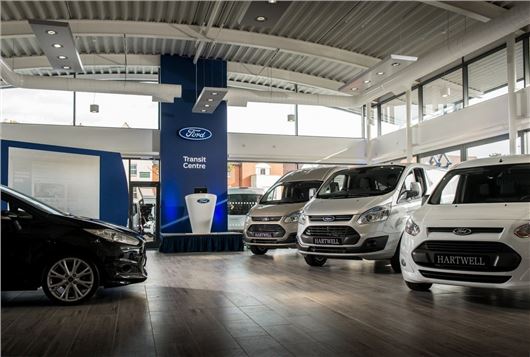 Published 06 November 2013
The Society of Motor Manufacturers and Traders (SMMT) has reported that commercial vehicle registrations rose by 27 per cent in October, with 27,578 new vans sold over the 31 day period.
The boost in registrations means that the commercial market has risen 10 per cent in 2013, with 266,934 vehicles sold.
Vans in the 2 – 2.5 tonne category experienced the biggest year-on-year increase, with a 45 per cent jump in sales, with 3513 registrations. Commercial vehicles in the 2.5 – 2.5 tonne category rose 32 per cent, while sales of pick-ups increased 17 per cent.
Only vans under two tonnes reported a fall in sales, with a drop in three per cent of registrations compared to the year before.
"Both the van and truck markets showed great strength in October boosting the sector by 27.3 per cent and taking the 2013 growth rate to almost 10 per cent," said Nigel Base, SMMT Commercial Vehicle Manager.
"We anticipated this late strength in the truck market and SMMT has raised its forecast for van registrations to 264,100 a 10.2 per cent rise on last year." 
Comments
Author

Dan Powell
Latest