VIDEO: Nissan reveals new London Cab design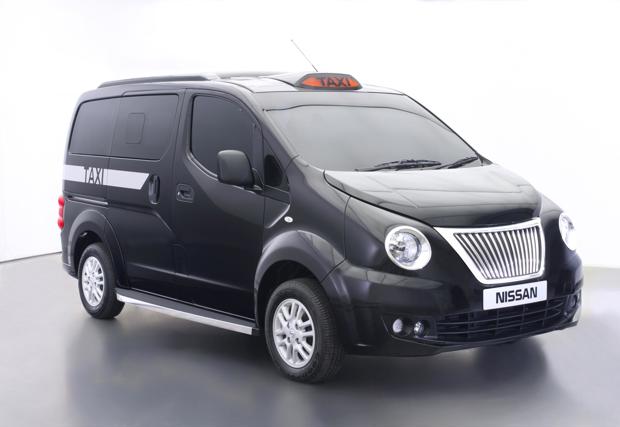 Nissan has premiered its NV200 based London taxi design, which features round headlights and a chrome grille, making it distinctive and recognisable. The design was finalised at Nissan's London based design studio and adheres to all the rules set out for London cabs, including a tight 25-foot turning circle.
The new London taxi will be launched in December 2014 and is to be offered with an automatic transmission and 1.6-litre petrol engine, rather than a diesel which current black cabs typically use. This change means reduced harmful particulate emissions and no diesel particulate filter to maintain and replace.
Following the launch of the petrol version an all-electric variant is set to arrive in 2015. Nissan franchised dealer group Glyn Hopkin has been appointed as the exclusive retailer for the new NV200 taxi and it will sell the vehicle out of a purpose-built showroom in Canary Wharf