Volkswagen reveals prices and spec for new Caddy BlueMotion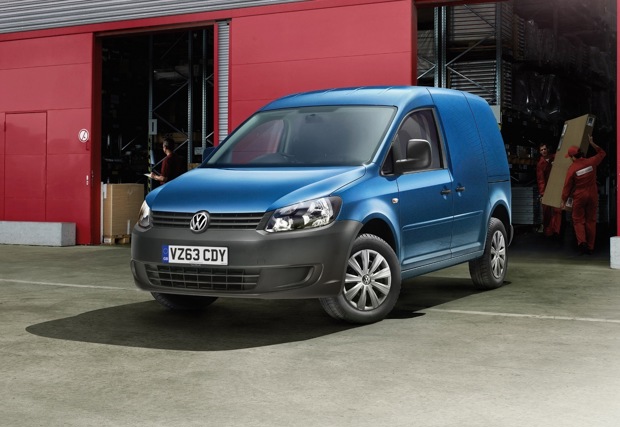 Volkswagen has announced details and pricing for its new Caddy BlueMotion. The frugal van will be powered by 1.6-litre TDI, which will return a claimed 61.4mpg and emit 119g/km of CO2. Prices start at £14,600 and order books open in February.
Available in short-wheelbase panel van form only, the Caddy BlueMotion is powered by a 1.6-litre TDI common rail direct engine, which has been specially calibrated to optimise fuel economy. The diesel engine develops 102PS and 250Nm of torque, but returns 6mpg more than the current BlueMotion model and is 11.8mpg better than the standard 1.6 TDI Caddy. 
Additional fuel savings are made with 15-inch low rolling resistance tyres while the van sits 27mm lower to the ground to reduce aerodynamic drag. Volkswagen has also streamlined the bodywork and added cruise control, hill-hold assist and start/stop technology to complete the BlueMoation treatment.
Volkswagen claims its new van can cover 800 miles on a single tank and deliver a fuel cost saving of £744 over the standard 1.6-litre TDI - based on an annual mileage of 30,000 and an average diesel price of 140p per litre.
The Caddy also gets some comsetic tweats to make it stand out from the commercial crowd, with multi-spoke 15-inch wheel covers, body-coloured side guard strips and a black and blue coloured trim fabric that's exclusive to the BlueMoation van. Order books open in February and deilveries are expected from 1 March onwards.