CV Show 2014: Fiat launches Sportivo trim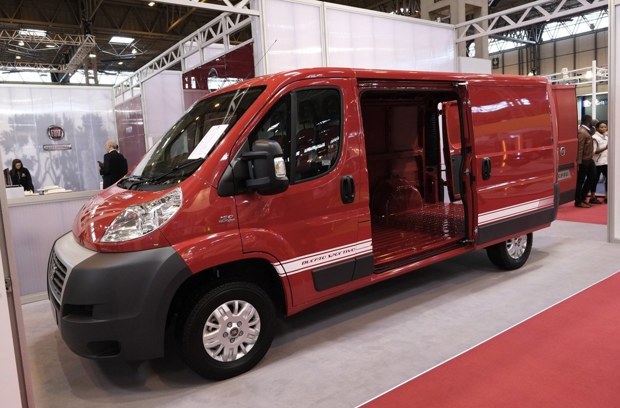 Fiat has launched a new Sportivo trim at the 2014 Commercial Vehicle Show. The Sportivo will become the top trim level and is available on all Fiat van models from the Fiorino to the Scudo and adds side-stripes, alloy wheels, uprated engines and colour-coded bumpers. They are on sale now.
The Sportivo models also come with the same equipment as the Tecnico trim including air conditioning, Blue & Me connectivity, front fog lights and parking sensors. Prices start at £9,695 for the Fiorino Sportivo 1.3 MultiJet II 95PS which is £700 more than the less powerful Tecnico version.
The Doblo Cargo range starts at £10,695 for the Doblo Sportivo 1.6 105PS MultiJet while the Scudo Sportivo 2.0 130PS MultiJet is £13,195 and has 40PS more power than the Scudo Tecnico 1.6 90PS MultiJet while costing £700 extra.
Finally there's the Ducato Sportivo range which starts at £14,995 for the short-wheelbase 2.3 150 MultiJet II, a 20PS boost over the £14,295 Ducato Tecnico 2.3 130 MultiJet II, with a similar £700 price premium for standard, medium and long-wheelbase versions.