Fiat launches revised Ducato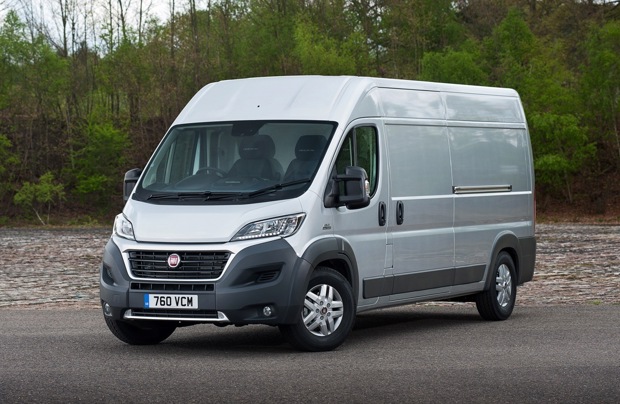 Fiat has launched the revised Ducato which gets a new front end design, updated rear lights plus a revamped cabin. The engines have also been improved with better fuel economy and lower CO2 emissions. It is available to order now with first deliveries expected in July.
The new look gives the Ducato a sharper look and it's also practical. The front bumper is now made up of four sections so that repairs are easier and the bonnet is a single-piece that does away with separate plastic panels and means easier access to the engine for maintenance.
Inside the cabin has been overhauled with multi-adjustable seats and what Fiat describes as 'car-like comfort levels' thanks to lumbar support and a driver's armrest as standard on all models. There's a redesigned dash that can hold two 750ml drinks bottles plus charging via a USB port. There is also a new Multifunction Tablet Holder which can hold a variety of devices such as smartphones or tablets, as well as traditional clipboards.
The engines - all of which are Euro 5+ - have been tweaked to improve economy with the entry-level 2.3 MultiJet 110PS averaging a claimed 44.1mpg with CO2 of 170g/km. The more powerful 130PS and 150PS versions of the 2.3-litre are also available with start/stop albeit as an optional extra.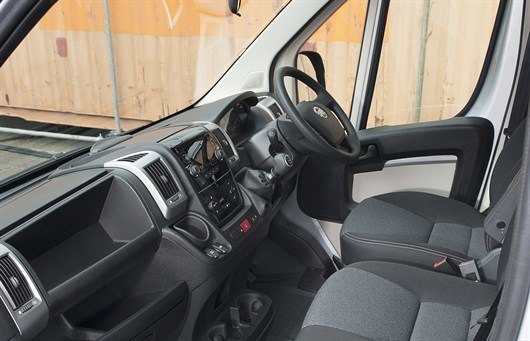 The structure of the Ducato has also been improved following extensive durability tests. There are reinforcements to key points of the body and door surrounds, as well as redesigns and improvements to the hinges, sliding rollers, stops and door seals.
The braking system benefits from new discs and brake pads, as well as a new brake servo and a redesigned brake pedal. Clutch durability has also been improved by adopting a new hydraulic actuator on 2.3 MultiJet engines and by reducing the transmission ratio on the 3.0 MultiJet.
There are more than 1000 variants of the Ducato with a a choice of eight different load volumes, ranging from 8 to 17m3, with four lengths, three wheelbases and three heights. Payloads span 800kg and 2100kg and there are three different sizes each of side-sliding and rear doors.
Prices for the new Ducato start at £19,995 - an increase of £350 over the outgoing model but standard equipment has improved with features like Bluetooth now on all vans. ESC stability control is also fitted to all models.