Nissan e-NV200 prices revealed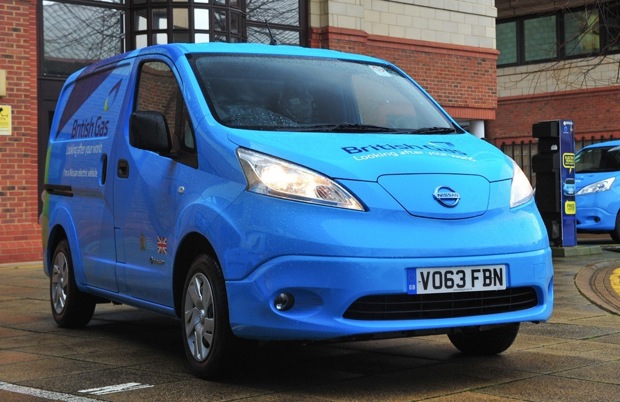 Nissan has revealed prices for its all-electric e-NV200 van. The cheapest package is £13,393 which includes the government plug in van grant but means leasing the battery at a cost starting at £61 a month depending on the package you go for. To buy the van outright costs from £16,562.
The e-NV200 is one of only a handful of electric vans on the market alongside the Renault Kangoo ZE and the Peugeot ePartner but already it is proving its worth with British Gas ordering 100 models. 
Both the panel van model and a five-seat combi model will be launched in July with two trim levels. Nissan claims the e-NV200 will save drivers up to £2500 a year on fuel costs while service and maintenance will be cheaper too. Of course a big part of its appeal for companies based near London is its exemption from the capital's congestion charge.
The e-NV200 van qualifies for the government plug in van grant which gives buyer 20 per cent off the cost of an electric van (up to a maximum of £5000. As the combi model is classed as a car, it qualifies for a 25 per cent discount up to a maximum of £5000.
 
 
Flex (and leasing battery)
Buy

 
Trim Level
With gvt grant
Without gvt grant
With gvt grant
Without gvt grant
Van
Acenta
£13,393
£17,605
£16,562.20
£21,775
Acenta Rapid
£14,259.40
£18,745
£17,428.60
£22,915
Acenta Rapid Plus
£14,681.20
£19,300
£17,850.40
£23,470
Tekna Rapid
£15,733.80
£20,685
£18,903.00
£24,855
Tekna Rapid Plus
£16,155.60
£21,240
£19,324.80
£25,410
 
 
 
 
 
 
Combi
Acenta
£17,855
£22,855
£22,859
£27,859
Acenta Rapid Plus
£19,349
£24,350
£24,353
£29,353
Tekna Rapid
£20,639
£25,640
£25,643
£30,643
Tekna Rapid Plus
£21,305
£26,305
£26,309
£31,309