Mercedes adds van QR codes for rescue services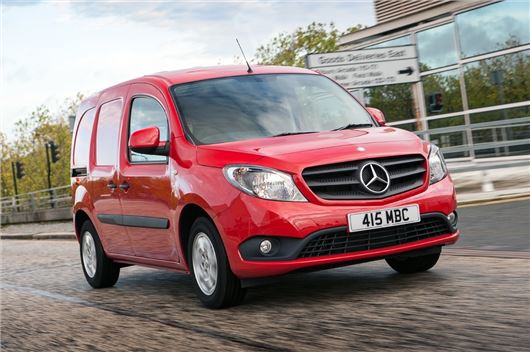 Published 14 November 2014
Mercedes-Benz is to fit stickers with QR codes to all its vans in order to help rescue services in the event of an accident.
The Rescue Assist sticker includes a QR code which can be scanned by emergency services and gives them a digital rescue card that shows details of that particular van including the location of parts such as the fuel tank, electrical cables and airbags.
It's designed to enable a fast and safe rescue, minimising the risk for occupants, as well as for the emergency teams. Mercedes-Benz says it can save around two minutes of precious time.
The sticker is available as a retrofit option on all vans built since 1996 and can be fitted by all Mercedes-Benz commercial vehicle dealers from January 2015. Mercedes-Benz is the first manufacturer to equip all new vans as standard with the Rescue Assist sticker.
The location of the Rescue Assist sticker is standard on each Mercedes-Benz van. On the Vito and Sprinter, it is on both b-pillars while the Citan's is inside the fuel filler flap and on the B-pillar.
If no 3G is available, the emergency services can use a smartphone app which allows digital rescue cards to be called up offline from the device's memory. These can then be updated with new and modified rescue cards. The app will be available free of charge from 2015.
Comments
Author

David Ross
Latest