R&GO navigation app launched for Trafic and Master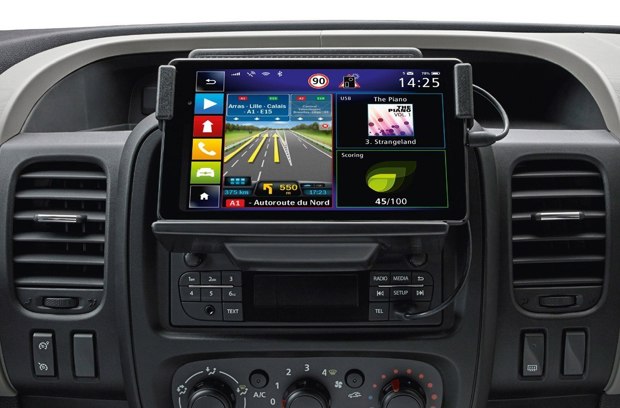 Renault has launched a new navigation app that works in the new Renault Trafic and the revised Master. Called R&GO, the app can be downloaded for free onto both iPhone and Android, although the navigation part costs £19.99. It connects to the vehicle via Bluetooth and gives 3D turn-by-turn navigation.
The app includes a vehicle trip computer, giving the driver's eco rating and fuel economy figures, plus functions including internet radio and music playback. There are also telephone commands, allowing the driver to make hands free calls and have text messages read out loud.
With the phone mounted on the dash, drivers can use the touchscreen to access music or control their FM radio through the app. The navigation includes UK and Ireland mapping and live traffic alerts. The mapping is downloaded and stored on the phone, enabling GPS navigation without using mobile data.
While the app is free, the navigation feature costs £19.99, made through the app. A one-month free trial is available.