Driven: Nissan Navara NP300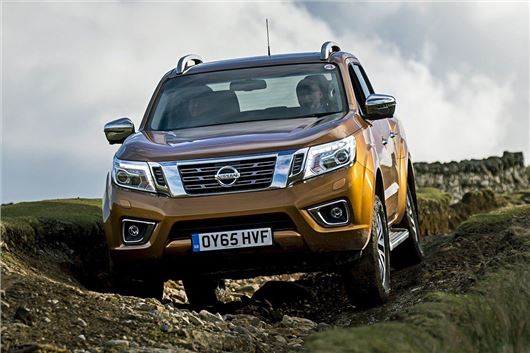 Published 08 March 2016
We've already driven the new Nissan Navara NP300 on the road and decided it's probably the best pick-up you can buy, thanks to its car-like handling, excellent refinement and impressive ease-of-use. But how does it rate off-road?
To find out we spent a day in the deepest Yorkshire Dales, traversing some of the toughest off-road tracks we've seen. This was real field test, rather than a predesigned course. Deep ruts, steep climbs and sharp, rough rocks lay ahead. But lunch was at the other end of the route, so we were going to get through one way or another - even though the Navara was on standard road tyres.
That said, we were driving the double-cab model, which benefits from multi-link rear suspension as opposed to the simple leaf springs fitted to king cab models. In theory there should be little difference when it comes to off-roading though – approach, departure and breakover angles are roughly the same regardless of which suspension system is fitted.
The more sophisticated suspension system does provide a little more ground clearance though (223mm versus 215mm), which is handy when travelling down a heavily rutted track, keeping the underside of the car away from rocks. Nissan fits a sump guard to the Navara, which is handy when clearance does run out –as we discovered when hitting some hidden rocks in a river.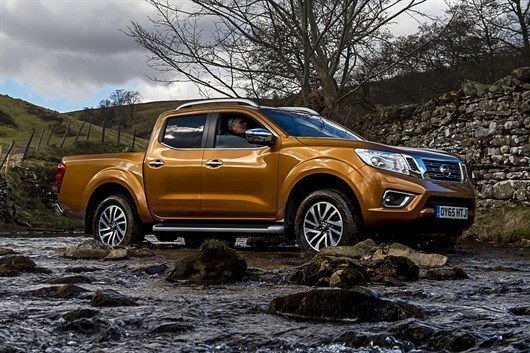 Drivers can choose between two-wheel drive, four-wheel drive, along with high and four-wheel drive low modes, depending on the situation. For slippery on-road conditions or for traversing relatively flat fields and tracks, four-wheel drive high mode is more than adequate. It's only when things get seriously rough and steep that the low-range gearbox is needed.
The Navara doesn't get a rear differential lock as standard, but we managed perfectly without one. It might be worth paying extra for the rear diff if you have to tackle mud or snow on a daily basis, but most builders will get by without it.
The approach angle for the model tested here is 30.4 degrees, departure angle 25.6 degrees and breakover angle 22.2 degrees. In English, that means you might scrape the back of the Navara on some climbs or descents - we did, but without damage. In low range mode the manual model we tested took some fine clutch control to get over large rocks safely, but descents required no effort or driver inputs other than steering. The engine braking takes care of everything, but for seriously steep or wet, muddy slopes there is a hill descent control system that will operate the ABS automatically to control speed at a crawling pace.
The low range mode also helps when climbing up hills. The Navara can climb a 30 per cent incline, or 1/3 in old money, even when it's covered in loose rocks and soil. In fact, the only thing that seemed to limit the Navara when we were driving it off road was its length, which made severe switchback turns tricky.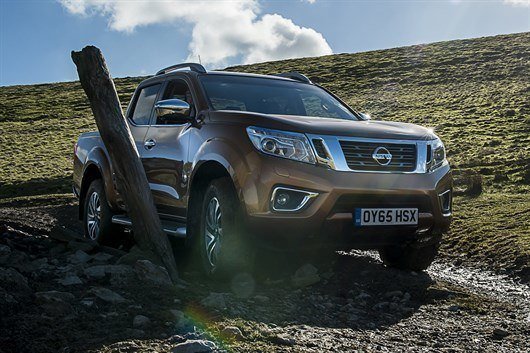 The Navara is also quite wide, which can make getting through narrow gates tricky, particularly if the surface around them is uneven. That's a limitation of any large pick-up truck, though, so it's unfair to criticise the Navara. A smaller, lighter vehicle like a short-wheelbase Land Rover Defender might be a bit better in really tight environments, but overall the Navara does very well indeed.
The thing that was most striking about our time off-roading in the Navara NP300 was how well it coped despite being fitted with standard tyres. If your off-road use is occasional then there's no need to get mud and snow tyres fitted, since the on-road tyres will be much quieter day-to-day and don't really hold the vehicle back on rocks and tracks.
That's perhaps the beauty of the new Navara. On the motorway or on a country road its sophisticated suspension, plush cabin and impressive refinement make it the easiest pick-up to drive and live with – but none of that impressive sophistication is at detriment to its capability off the beaten track.
For buyers who want a crude, basic tool for moving feed around a farm or equipment around a building site, something cheap like a Great Wall Steed will work. But for those who need their pick-up for everyday driving as much as for real, serious work, there's nothing to match the Nissan Navara. It's very easy to recommend.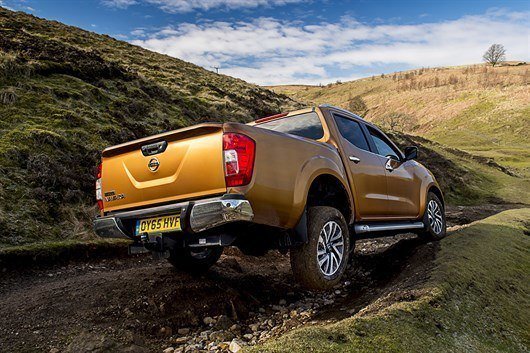 Comments
Author

John Slavin
Latest