Geneva Motor Show 2016: 10 things you need to know about the Toyota Hilux
It's been a busy couple of years in the world of pick-ups. We've had a new Mitsubishi L200, a new Nissan Navara and now a new Toyota Hilux, a car famed for its rugged durability. All that extra choice is bound to be exciting if you want a new pick up – so here are 10 things you need to know about Toyota's new truck. 
Click here to see all of our Geneva Motor Show stories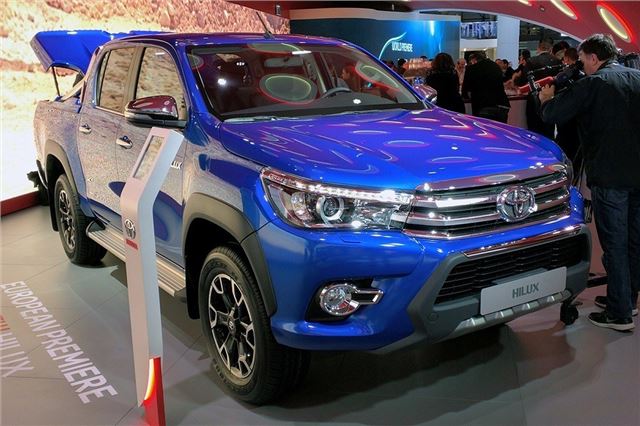 1


Single, Double and Extra cab variants will be available
Toyota is to produce three differnt cab variants of thew new Hilux. A single cab with two seats will form the entry point into the range. For a bit of additional space and some small, uncomfortable seats, there's an Extra cab, too.
But that's unlikely to do as well as the proper double cab, which has two extra doors and proper, comfortable back seats with enough space for adults to sit in comfort. We reckon this model will be the big seller in the UK. 
Comments