CV Show 2016: LDV returns with updated Maxus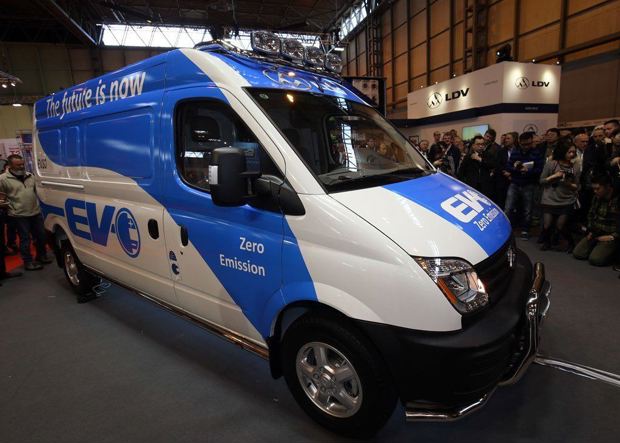 LDV has used the CV Show 2016 to announce its return to the UK. The Chinese-owned van firm will offer a revised version of the Maxus - rebadged as V80 - alongside a medium-sized G10 panel van. Both will be built in China and shipped to the UK to be sold via 11 independent dealers. 
The LDV brand vanished - along with its UK manufacturing base - in 2008 when its Russian owners - GAZ group - pulled the plug in the Credit Crunch. After entering administration, LDV and its remaining assets were eventually sold to China's largest automotive firm, SAIC, who also own MG. 
The V80 panel van is expected to be LDV's biggest-seller. It is effectively based on the Maxus van that was built by LDV between 2004 - 2008, with a 2.5-litre diesel engine producing 136PS and 330Nm of torque. Payloads will vary from 1200kg - 1400kg, while gross vehicle weights will span from 3.2 - 3.5 tonnes, depending on which bodystyle you choose, although LDV hasn't released any details on the van's braked towing capacity.
The halo model in range will be the electric EV80 panel van (pictured above). Based on the V80, but powered by a 75kw lithium battery pack, the electric van will cover 217 miles on a single charge and be capable of carrying up to 1250kg. 
On paper, the EV80 is impressive - the range is double that of the Nissan e-NV200 - but it's important to note that these figures are untested on UK roads. Some might also question how a van - based on a 12 year old design - will compare against the market leading vans from Ford and Volkswagen.
However, not all of LDV's vans are based on aging past models, there is also the new G10 (pictured below). Details are few and far between on the medium-sized van, but expect it to feature a 2.0-litre diesel engine with 100PS and the choice of manual or automatic gearboxes. 
LDV hasn't released any details on pricing, but expect both the V80 and G10 to arrive in late 2016 and be back by a five-year/ 124,000 mile warranty. Five years roadside cover will also be included as standard.