Renault Master gets four-wheel drive for 2016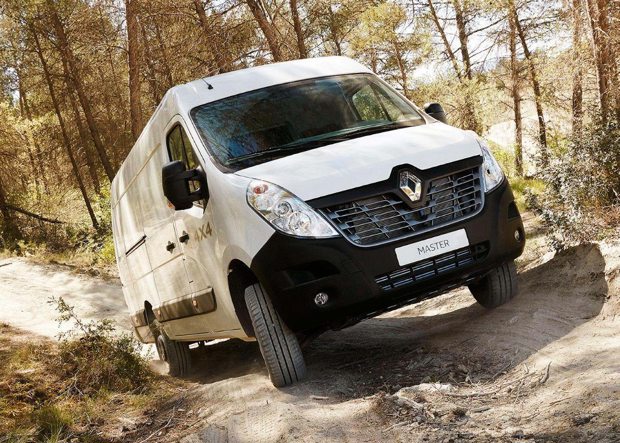 Renault has launched an all-wheel drive version of the Master panel van. The upgrade adds lower gearing for off-road conditions, while also providing increased ground clearance and underbody protection. 
The Renault Master 4x4 will feature switchable driving modes, with a two-wheel drive available for normal road conditions and four-wheel drive for mud/snow roads or light off-roading. The Master 4x4 is available with single or twin-rear wheels, while a locking rear differential can be fitted as paid-for option. 
The rest of the Renault van range gets the option of enhanced X-Track traction, which adds a limited slip differential and metal underbody protection. Ground clearance is also raised by 30mm (40mm for X-Track Master) to help the vans cope with uneven ground or muddy tracks. All-terrain tyres are also fitted as standard. 
X-Track can only be added to vans that have already been specified with Renault's Grip Xtend, which uses an advanced traction control system to improve grip. However, the X-Track addition will enable the driver to use the limited slip diff automatically, without the need to activate a switch on the dashboard.