New Toyota Hilux available from £19,000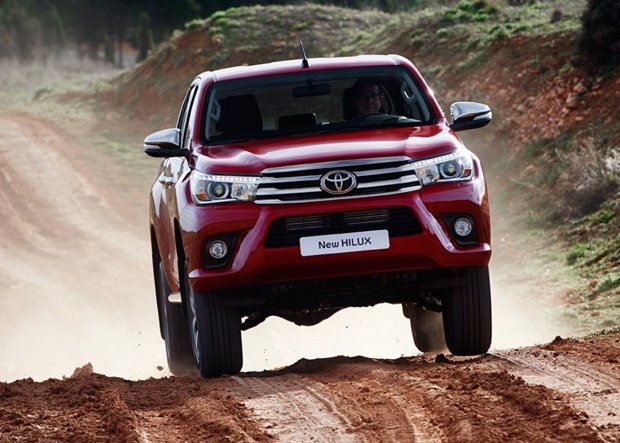 Toyota has confirmed that the latest version of the ever-popular and durable Hilux will be priced from £19,177 (excluding VAT) when it reaches the UK in July. The one-tonne pick-up will tow up to 3.5 tonnes and be available as a single cab, fiver-seater double cab or a four-seat extra cab.
Powered by a 2.4-litre turbo diesel engine, also new, the Hilux gets a smaller capacity unit than the outgoing pick-up's 3.0-litre, yet boasts improved economy and pulling power, with 150PS and 400Nm of torque, all of the latter available from just 1600rpm. Officially, it will return 41.5mpg and 178g/km CO2.
A six-speed manual transmission is standard, though a six-speed auto is available optionally. Toyota hopes to lure buyers in with cabin that's far more upmarket than before and employs higher quality materials.
A four-strong trim range comprises Active, Icon, Invincible and Invincible X, with leather upholstery and a colour touchscreen navigation system standard on the latter two versions. Cabin space is better than ever.
It's still an old school pick-up in most ways though, using a ladder chassis – albeit one 20 per cent stiffer than before – and suspension that's been fettled for more vertical give. That makes it better over the rough stuff, though Toyota claims ride quality on the road is improved markedly too, thanks in part to an electronic system that stops it bobbing about so much. Towing capacity is 3.2 tonnes.
CV Show 2016: 10 things you need to know about the Toyota Hilux