Volkswagen Amarok gets V6 power for 2016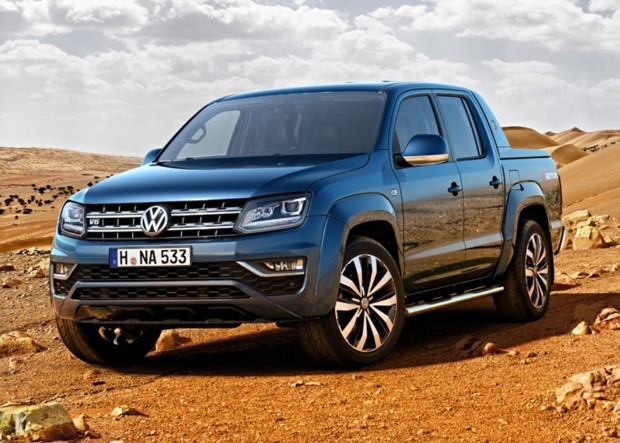 Volkswagen has announced a range of updates for the Amarok for 2016. The premium pick-up will get lower running costs, more power and improved 3.5 tonne towing capacity. The revised Amarok should reach showrooms in the autumn. Prices are still to be confirmed.
The key change to the Amarok line-up is found under the bonnet, with Volkswagen replacing the 2.0-litre diesel with an all-new 3.0-litre V6. The new diesel powertrain will be offered in three versions - 163PS, 204PS and 224PS - with the most powerful model being capable of returning an official 37mpg. The V6 engine will also increase the Amarok's towing capacity from 3.2 to 3.5 tonnes. 
Both the existing 2.5 and new 3.0 engines will comply with Euro6 emissions standards. Volkswagen claims its new V6 will emit 199g/km of CO2 when specified with an eight-speed automatic gearbox. As before, the Amarok will be fitted with a six-speed manual transmission as standard.
As well as improved fuel economy and better towing capacity, Volkswagen is promising big improvements in ride comfort and refinement, with servotronic steering system and larger brakes fitted as standard to provide a more car-like experience. Automatic post-collision braking will also be fitted as standard, along with four-wheel drive.
There won't be any dramatic changes to the one-tonne payload rating though, but the Amarok will get some minor body changes, with darkened tail light glass and new bumpers. Inside the cabin gets a new, cleaner dashboard will less buttons and better ergonomic seats.