New Volkswagen Crafter revealed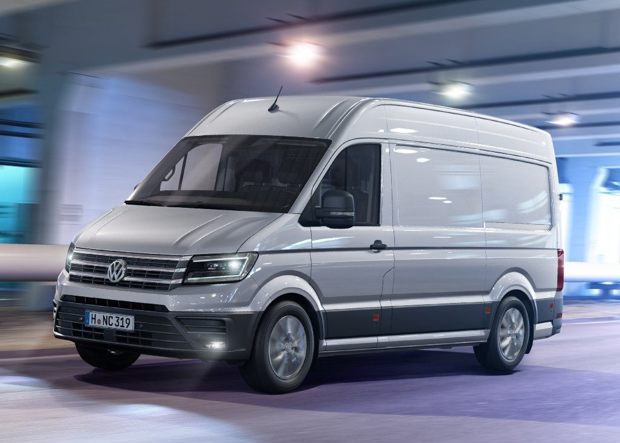 Volkswagen has released the first images of the all-new Crafter panel van. Arriving at showrooms in mid-2017, the Crafter will be cheaper to run and high tech than the van it replaces and be available in three lengths and heights. 
Unlike previous generations of the Crafter, the new van will not be built alongside the Mercedes-Sprinter in Germany. Instead, the 2017 Crafter will be built by Volkswagen at a new dedicated factory in Poland. There are no details how much the new van will cost or how much fuel it will use, but Volkswagen has pledged that the new van will be more efficient than the outgoing model, which was launched back in 2006 and facelifted in 2011.
The lower running costs will predominantly come from a new range of four-cylinder turbodiesel engines. The 2.0-litre TDI has been developed especially for the crafter and will be available with 102PS, 122PS or 140PS. A bi-turbo TDI, with 177PS, will also be offered, along with the choice of manual or automatic transmissions.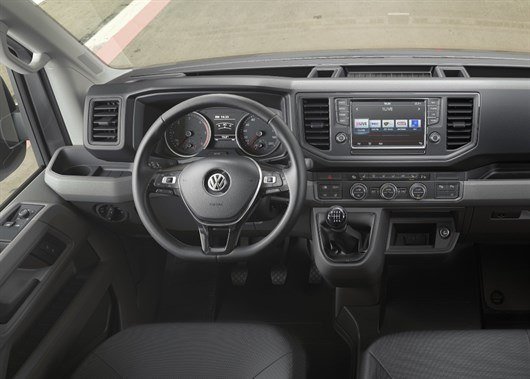 As well as three body lengths and heights, Volkswagen will offer front the Crafter with the choice of front, rear or all-wheel drive. There are no details on payloads or towing capacities, but expect the largest versions to provide up to 17 cubic metres of cargo space.
The cabin has been completely redesigned, with more storage points and the option of touchscreen navigation with traffic alerts. The vehicle's active driver assistance system has been upgraded to include ESP with trailer stabilisation and a post-collision braking system, which will automatically apply the brakes to stop the vehicle from rolling after an impact. The options list will include side wind compensation system, to lessen the impact of crosswinds and a trailer manoeuvring assistant system. Adaptive cruise control and LED headlights.