Volkswagen previews all-electric Crafter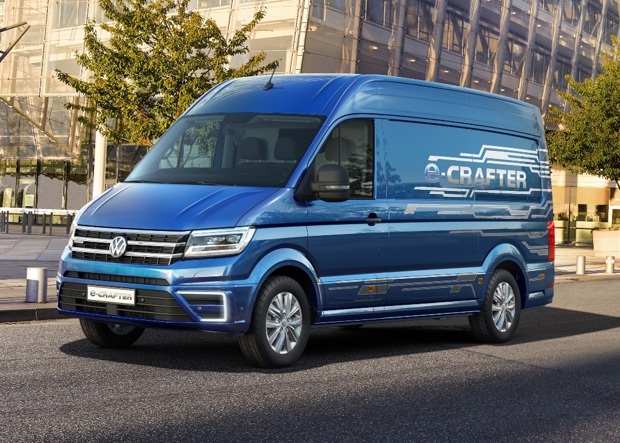 Volkswagen has unveiled an electric version of the Crafter panel van. The e-Crafter concept is powered by a 100-kilowatt motor, linked to a 312 cell battery pack, which will allow the van to carry 1.7 tonnes up to 125 miles between charges. 
Designed with urban delivery companies in mind, the Volkswagen e-Crafter emits zero tailpipe emissions and can be charged from empty to 80 per cent in 45 minutes. The 11.3 cubic metre load bay will carry up to 1.7 tonnes while the 100-kilowatt electric motor will produce 290Nm of torque - which is roughly the same as a standard 2.0-litre TDI Crafter. 
The e-Crafter is still very much in the prototype phase, but provides lots of evidence that a production version is not far away. Volkswagen tell us that the new Crafter has been designed with an electric powertrain in mind. This means the addition of the 312 cell battery pack doesn't impede the van's load capacity, with the batteries fitting beneath the cargo floor. 
There are no details on pricing or a launch date for the e-Crafter, but we expect the new 2.0 TDI panel van to reach UK showrooms by the middle of 2017.