World's first 'flat pack truck' revealed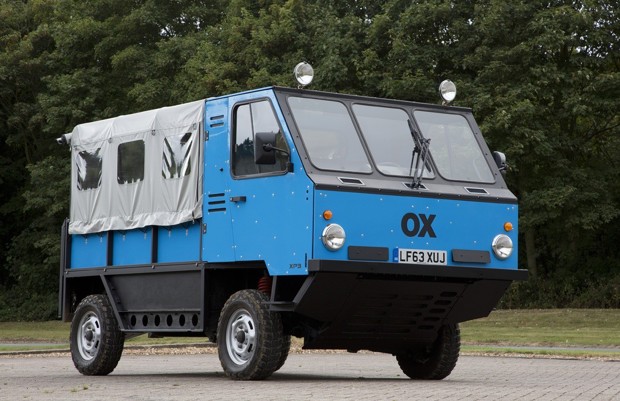 Meet the OX - the first ever flat pack truck. Designed by Gordon Murray, the man behind the McLaren F1, it has been developed to provide cheap all-terrain transport in remote parts of the world such as Africa.
Built by the Global Vehicle Trust, headed by the superbly named Sir Torquil Norman, the OX can be assembled from a 'flat-pack' by a team of skilled people in just 12 hours. The vehicles are initially produced in flat pack form in the UK and three can be shipped in a 40ft shipping container to anywhere around the world. 
As it's name suggest, the OX has been designed as a vehicle for crucial daily tasks, such as collecting drinking water and transporting grain, fertilizer or building materials. 
It can carry three people with the driver situated centrally, so that the OX can operate in countries that drive on the right or left. It also means it has at least one similarity with the McLaren F1...
Despite being only 4.2 metres long - shorter than a Ford Focus - the OX can carry a payload of 1900kg, almost double that of a pick-up like the Mitsubishi L200. It can be converted to carry up to 13 people, eight 44-gallon drums or three Euro-pallets.
Despite its basic workhorse design, the OX has several design innovations such as a tailgate that detaches and can be rotated to double as loading ramp. The rear bench seat bases can also be removed and used as sand ladders for the wheels on difficult to cover soft ground.