Volkswagen Transporter gets BlueMotion treatment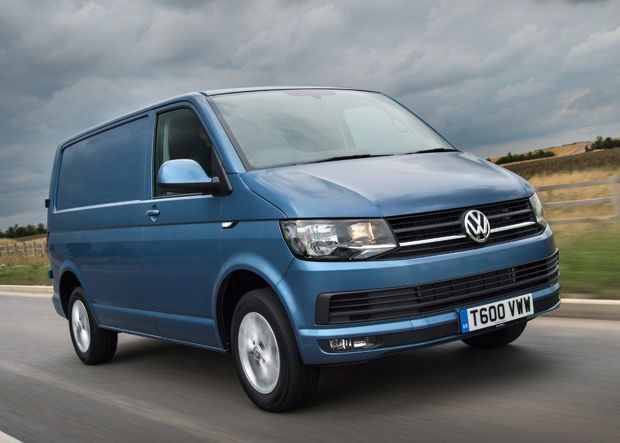 Volkswagen has launched the Transporter BlueMotion. The fuel sipping panel van promises over 50mpg and features aerodynamic tweaks to improve economy and lower emissions. Available to buy now, the Transporter BlueMotion starts from £19,670 (excluding VAT).
The Transporter BlueMotion is powered by a 2.0 TDI with 102PS and a five-speed manual gearbox. Based on the short wheelbase model, the BlueMotion officially returns 51.4mpg, while emitting 145g/km of CO2. That's 3.5mpg more than the leanest model in the current line-up, the 102PS Transporter Startline. 
The BlueMotion model has a gross vehicle weight of 2.7 tonnes, and will carry payloads of 839kg. It gets a number of aerodynamic improvements, with lowered suspension, rear spoiler and low rolling resistance tyres. The Transporter also gets modified gear rations, to improve fuel economy on the motorway, along with cruise control and a speed limiter. 
Volkswagen hasn't release any details of a long wheelbase version, which means the Transporter BlueMotion is limited to the short wheelbase for now. Order books are open though, with prices starting at £19,670 or £23,604 including VAT.