New van market recovers to post 20-year high in November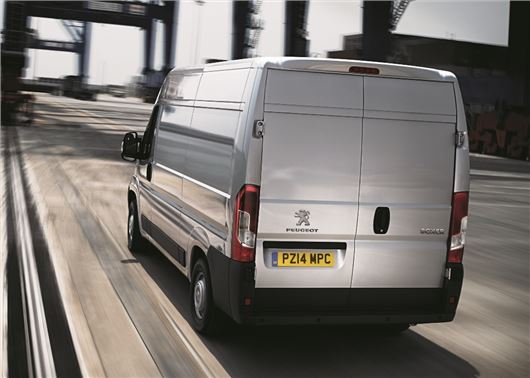 Published 05 December 2016
The UK's new van market returned to growth in November, posting a 20-year high with almost 30,000 vehicles being registered during the penultimate month of 2016.
Mid-size panel vans experienced the biggest increase in sales, up 43 per cent, while pick-ups continued to perform strongly with a rise of 37 per cent.
The figures from the Society of Motor Manufacturers and Traders (SMMT) puts Britain's van market back into the black for November and follows a disappointing October where sales of light and heavy commercial vehicles slumped by 17 per cent. 
Year-to-date sales remain on course to be the highest ever recorded by the SMMT, with 2016 set to break the 360,000 vehicle barrier for the first ever time.
Do you have something to say about your van? Tell us and win an iPad worth £399
Light vans under 2.0 tonnes declined by 10 per cent, while large vans - 2.5 to 3.5 tonnes - also experienced a slight decline of four per cent. However, with 216,000 large vans already registered, the 2.5 to 3.5 tonne segments remains the bedrock of all commercial vehicles sold in the UK.  
Ford continues to top the sales charts, selling more vans and pick-ups than Volkswagen and Vauxhall combined. Ford registered 106,419 vans and pick-ups from January to November 2016, while Volkswagen and Vauxhall achieved a respective 41,900 and 35,317 over the same period.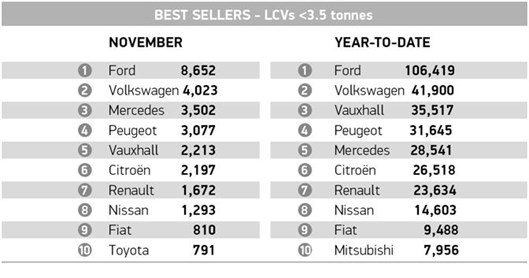 Comments
Author

Dan Powell
Latest