Renault Master goes electric for 2017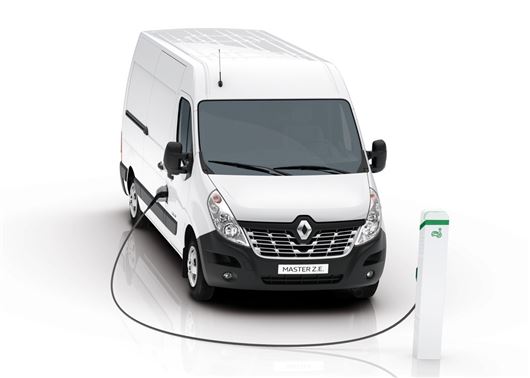 Published 13 January 2017
Renault has expanded its electric van line-up with the launch of the Master Z.E. The all-electric large panel van will go on sale in December 2017 and be capable of travelling up to 124 miles on a single charge, making it suitable for urban delivery work. 
There are no details on pricing for the Renault Master Z.E, but expect it to be sold with Renault's mandatory battery hire agreement, which will see the owner buying the van and leasing the battery pack from the manufacturer for a monthly fee. 
The van's 33KWh battery, located under the cab floor won't impede loadspace and can be recharged, from zero, in six hours from a wall box. 
Advertised with a maximum range of 124 miles, from a single charge, the Master Z.E is designed for urban delivery work, with its electric powertrain suitable for short journeys from cold. However, with some electric van owners reporting a 50 per cent drop in range when carrying a full load, it remains to be seen if the Master will fulfil its 124 mile promise.  
Available in three load lengths and two heights - L1H1, L2H2 and L3H2 - the largest versions will carry payloads of 1100kg and offer load volumes of eight to 22m3. Renault has also confirmed plans to offer a L3 flatbed cab version.
Inside, the Master gets Renault's latest R-Link system, with smartphone connectivity, touchscreen navigation and digital radio. A speed limiter function will also be available, making it possible for fleet owners to limit the top speed of the vehicles to maximise the life of the 33kWh battery.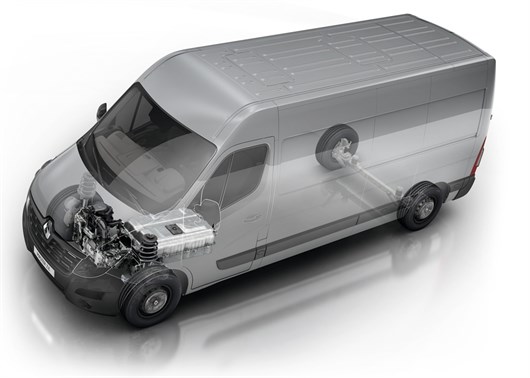 Comments
Author

Dan Powell
Latest