Top 10 new vans and pick-ups for 2017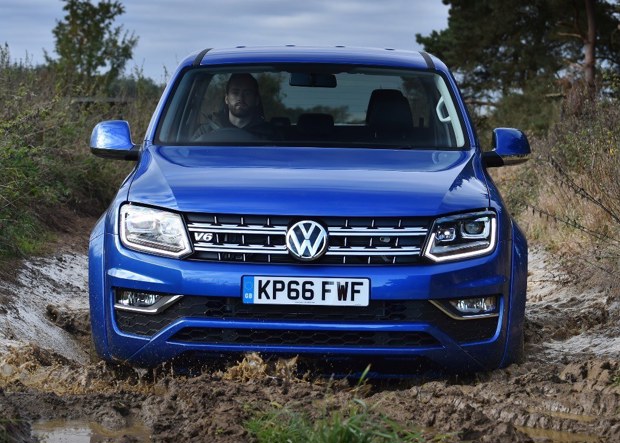 New vans sales experienced a record breaking 2016, with over 370,000 new vans and pick-ups sold across Britain. With the market booming, 2017 is on course to be another great year to buy a great van.
Here is our round-up of the best vans and pick-ups to buy over the next 12 months. From powerful pick-ups to efficient panel vans, these are the best vans to buy in 2017.
Need a helping hand finding a new van? Check out our comprehensive Vans For Sale section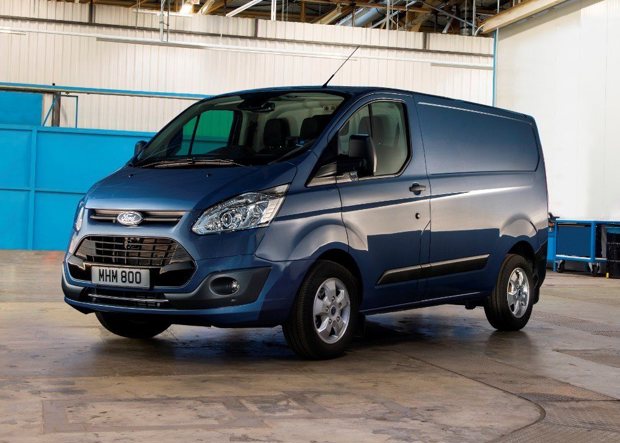 Ford Transit Custom
The Ford Transit Custom topped the charts for new van sales, with almost 50,000 sold in 2016. The panel van's success looks to continue in 2017, with Ford replacing the Transit Custom's 2.2 TDCi with a new range of 2.0 EcoBlue engines. Boasting more power, lower running costs and the option of a new six-speed automatic gearbox, the new updates reaffirm the Custom's status as one of the best panel vans you can buy. 
Read the Ford Transit Custom review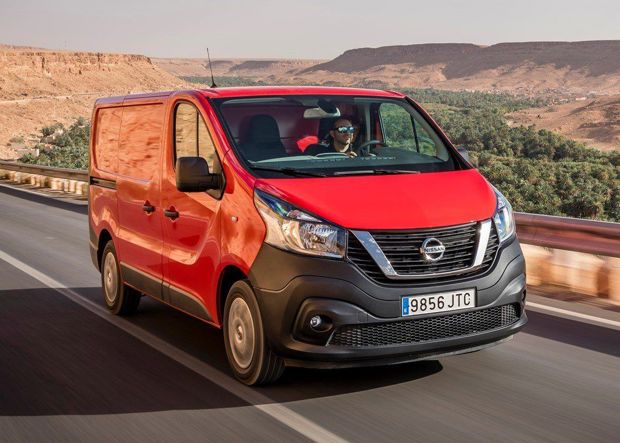 Nissan NV300 
The Nissan NV300 is based on the Renault Trafic and mirrors its French counterpart for carrying capacity and fuel economy. Powered by Renault's excellent 1.6-litre dCi engine, the Nissan will easily carry three Euro pallets or 10 plasterboard sheets, while the optional tow bar will pull up to 2.0 tonnes. However, unlike the Trafic, the NV300 is backed by a comprehensive five-year 100,000 mile warranty as standard, which is one year longer than what Renault offers.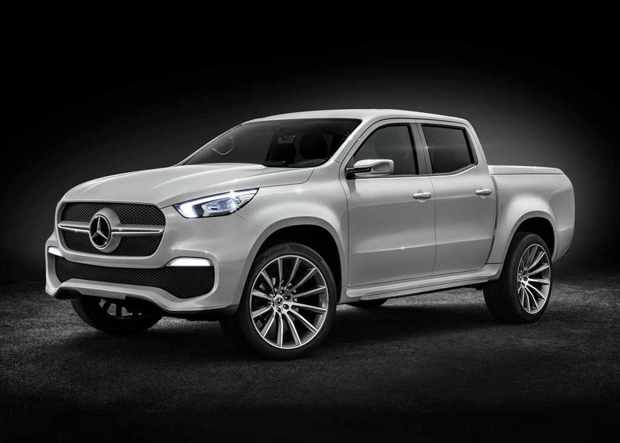 Mercedes-Benz X-Class
Looking for a premium commercial vehicle in 2017? The Mercedes-Benz X-Class could be for you. The one-tonne pick-up will set new standards for luxury in the pick-up market, while its 3.5 tonne towing capacity will also make it one of the most capable. Based on the Nissan Navara, the X-Class gets some upgrades over its Nissan stablemate, with a plush interior, leather seats, wood trims and online touchscreen infotainment. Like the Navara, the X-Class will get multi-link rear suspension, which means it should feel and drive more like a family SUV. 
Read more about the Mercedes-Benz X-Class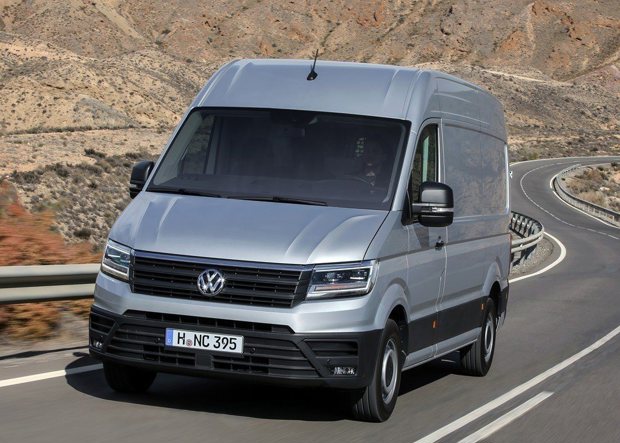 Volkswagen Crafter
The new Crafter will arrive in 2017 and set new benchmarks for comfort and quality in the large van sector, thanks to its great ride quality and refined handling. Based on the mechanical underpinnings of the Transporter, the Crafter is better to drive than the old van - which was based on the Mercedes-Benz Sprinter - and will carry huge loads. Peak weights range from 4.0 for front-wheel drive to 5.5 tonnes for rear-wheel drive models. 
Read the Volkswagen Crafter review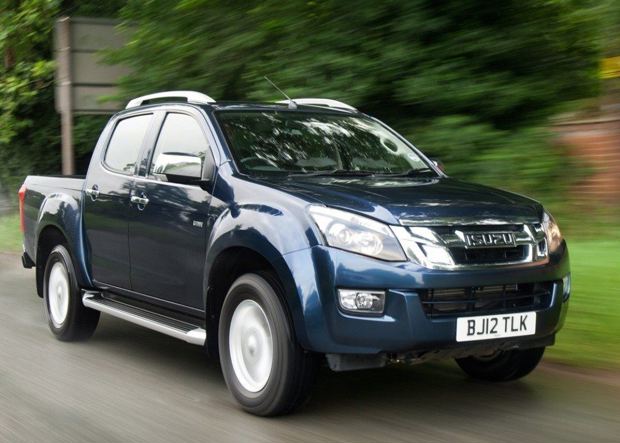 Isuzu D-Max
Isuzu will launch a heavily updated D-Max in 2017, with a car-like interior, lower running costs and a new 1.9-litre turbodiesel engine. There are no images of the 2017 D-Max - the picture above is the old versions - but expect the pick-up to retain its heavy duty nature, with one-tonne payload and 3.5 tonne towing capacity. Inside, the cabin should be more comfortable, with new seats, infotainment and improved sound proofing.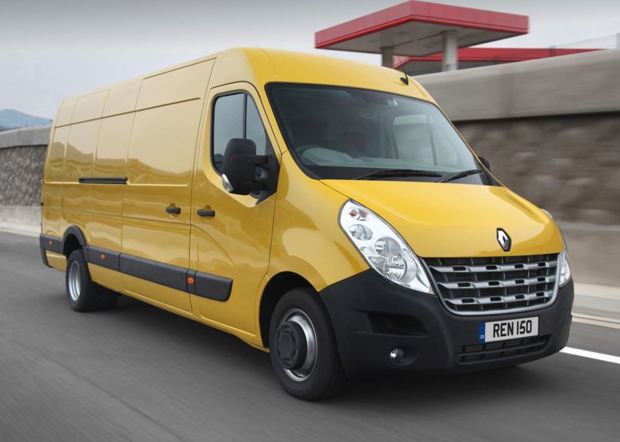 Renault Master Z.E
With diesels being demonised over city centre pollution, it's fair to assume that diesel-powered vans are living on borrowed time when it comes to access to places like London. That's why Renault is launching the all-electric Master Z.E panel van. It will arrive late 2017 and be optimised for urban delivery work with zero tailpipe emissions. The van's 33KWh battery, located under the cab floor, shouldn't impede loadspace either and can be recharged, from zero, in six hours from a wall box. The van's maximum range will be a claimed 124 miles. 
Read the Renault Master review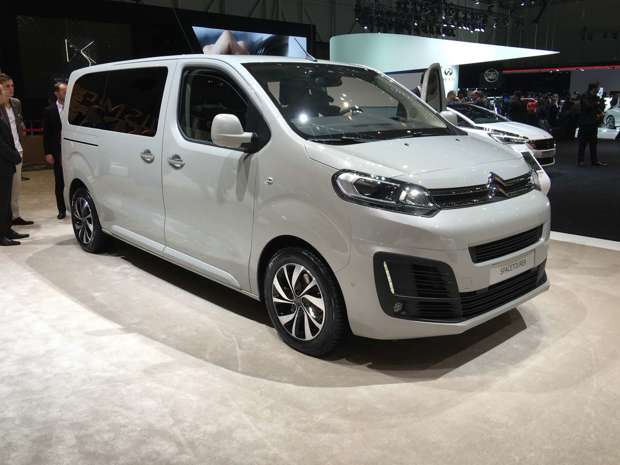 Citroen Space Tourer 
Part van, part MPV, the Citroen Space Tourer will be based on the C4 Picasso platform and provide space and comfort for up to eight passengers. Designed for taxi drivers and airport shuttle firms, the Space Tourer gets three rows of seats and full range of customisation options so companies can spec the van to match its needs. Powered by Citroen's latest range of Blue HDi diesel engines, the Space Tourer will rival family cars for fuel economy, returning an official 48.7mpg. 
Read more about the Citroen Space Tourer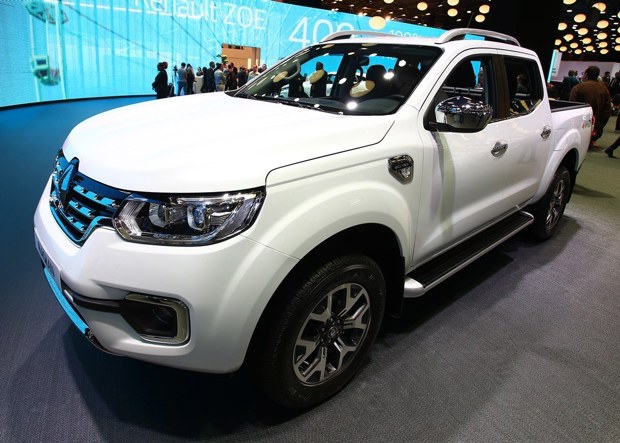 Renault Alaskan
Renault's much-anticipated Alaskan one-tonne pick-up will reach UK showrooms in 2017 and, like the X-Class, it will be based on the Nissan Navara. That's no bad thing though; the Navara is one of the best pick-ups on the market. Like the Nissan, Renault's pick-up will be powered by a twin-turbocharged 2.3-litre dCi engine, with 160PS or 190PS. Two additional powertrains - a 2.5-litre petrol engine and 2.5-litre diesel engine could also make it into the UK range, although specs and economy ratings are still be confirmed.      
Read more about the Renault Alaskan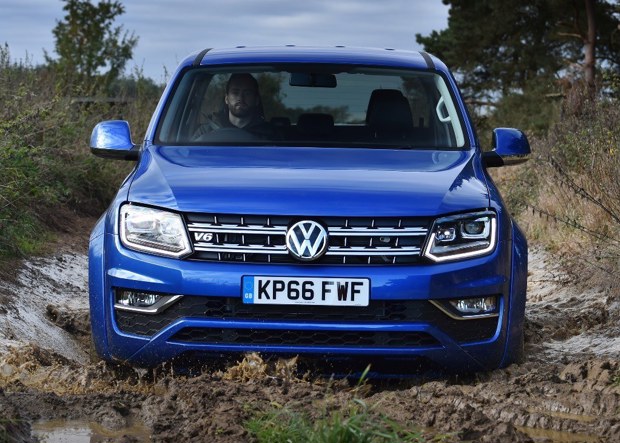 Volkswagen Amarok
The Amarok gets some significant updates for 2017, with a new 3.0-litre V6 diesel engine added to the range. Volkswagen's decision to go with a larger V6 might sound odd, in today's era of downsizing, but there is a method to the madness. The larger powertrain gives the Amarok more towing capacity - 3.2 tonnes - while claimed economy is 37.2mpg and 199g/km of CO2 – figures that beat even the most frugal 160PS variant of the outgoing, four-cylinder diesel.
Read the Volkswagen Amarok review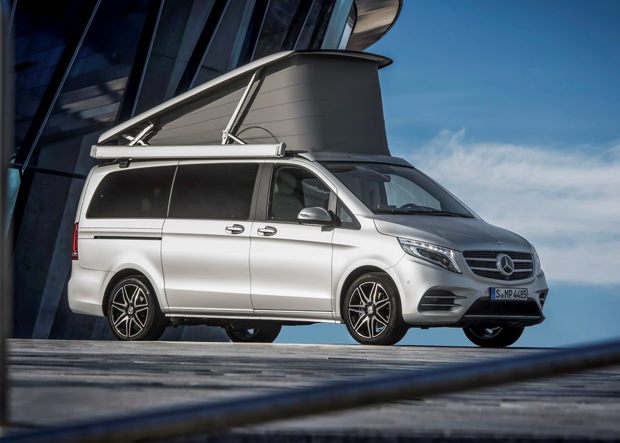 Mercedes-Benz Marco Polo 
Mercedes-Benz is entering the camper van market in 2017 with its upmarket Vito-based Marco Polo. The van will sleep up to four, with a pop up roof and two double beds. The camper will rival Volkswagen's California and feature a gas hob, fridge and built-in kitchen. There will also be hook ups for the electricity and fresh water. Like the standard Vito, the camper is powered by a 2.1-litre turbodiesel, with 163PS or 190PS, while prices will start at a considerable £53,180.
Read more about the Mercedes-Benz Marco Polo