Top 10 best small vans for sale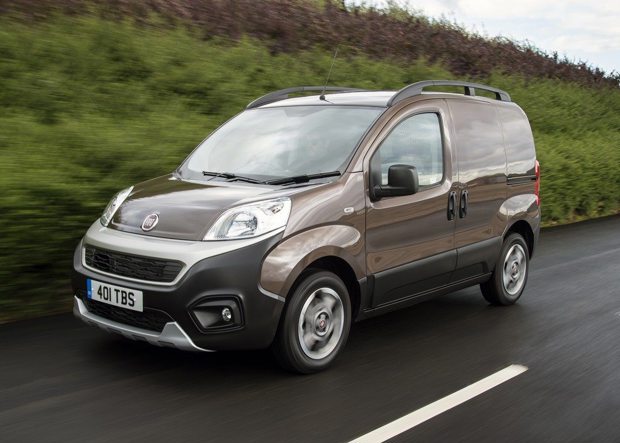 There are lots of great small vans for sale right now and almost all of them boast low running costs and impressive load carrying potential. However, before you start browsing new van sales, check out our top 10 recommendations for the UK's top 10 small vans for sale. 
To find the latest deals, visit: Honest John Vans For Sale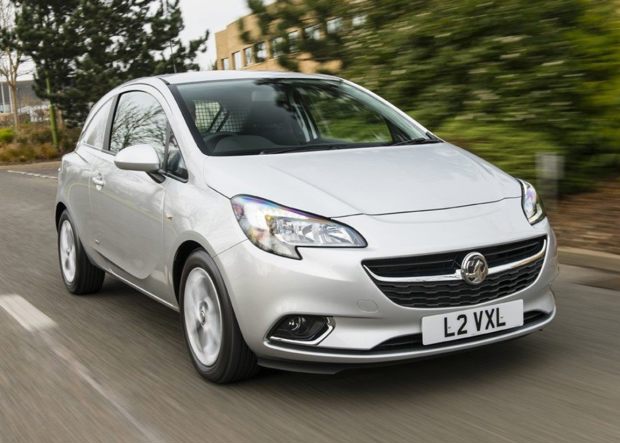 Vauxhall Corsavan 
The Corsavan is one of the last car-derived vans left on the market, but despite its diminutive size the Vauxhall is surprisingly apt for light commercial work. All versions will carry a maximum payload of 571kg – which is 63kg more than the Fiesta Van – while cargo volumes peak at 0.92 cubic metres.
Easy to drive, with light and responsive steering, the Corsavan is available with a 1.2 petrol or a 1.3 diesel. The CDTi offers the best economy and is available in two outputs, with the 95PS unit returning an official 83.1mpg while the 75PS averages a claimed 72.4mpg. The 1.2 petrol will only muster 51.4mpg, but is better suited to urban delivery work due to its lack of DPF. 
See all Vauxhall Corsavans for sale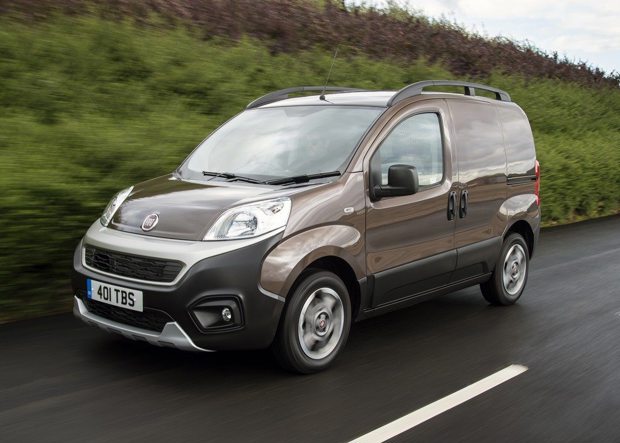 Fiat Fiorino
It might not be as refined or as comfortable as its rivals, but the Fiat Fiorino ticks all of the boxes for a great, compact load mover. Maximum payloads peak at 610kg and all versions offer 2.5 cubic metres of load capacity, which can be extended up to 2.8 cubic metres if you have the optional folding passenger seat.
Running costs are low and the 1.3 MultiJet diesel will return an advertised 74.3mpg, which makes the Fiorino extremely cheap to run. It's also surprisingly good to drive, with its short wheelbase making it agile, while body roll is kept to a minimum due to the van's low centre of gravity. 
See all Fiat Fiorino vans for sale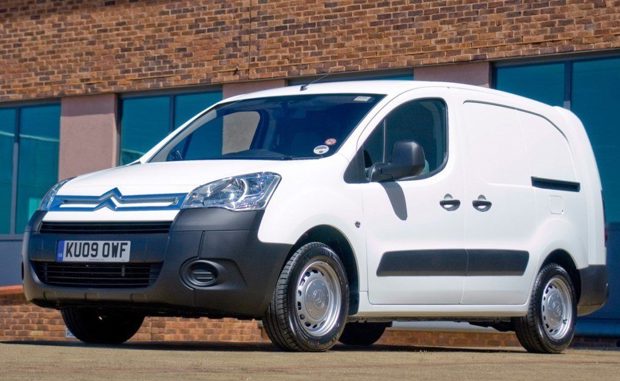 Citroen Berlingo 
The Citroen Berlingo is one of the elder statesmen of the van world. Launched back in 2008, it is starting to look its age now, but owing to its affordable price, low running costs and impressive load carrying potential, the old Citroen remains popular with money conscious buyers.
Heavy duty versions will carry up to 850kg of cargo where the standard model is limited to 625kg. Go for the L2 Berlingo and maximum cargo weight is 750kg. Engine choices are spilt across petrol and diesel. The 100PS Blue HDi is the most economical - returning an advertised 68.9mpg – and there is also an all-electric version who those who want to avoid congestion charging. 
See all Citroen Berlingo vans for sale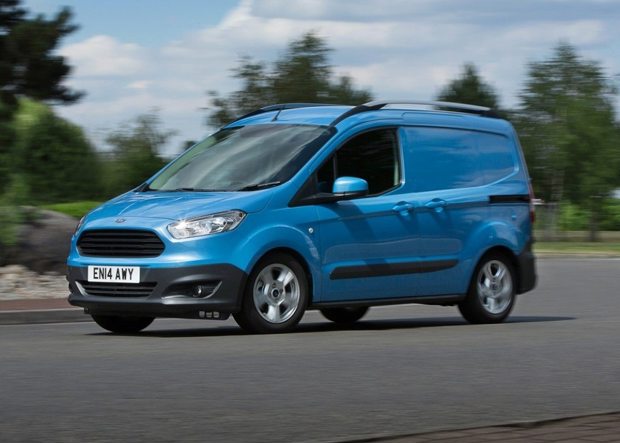 Ford Transit Courier

The Transit Courier is one of our favourite vans. It's also Ford's smallest purpose built commercial vehicle. Despite measuring around four metres in length, the Transit Courier has a maximum load capacity of 660kg and boasts a useful 2.3 cubic metres of load space.
Unlike some of its city van rivals, the Transit Courier is good to drive in town and on the motorway. It also has a car-like interior that is comfortable, modern and packed with lots of stowage and tech. Kombi versions add a second row of seats - making the van a five-seater - and the seats can also be folded and tumbled forward to provide maximum flexibility. 
See all Ford Transit Courier vans for sale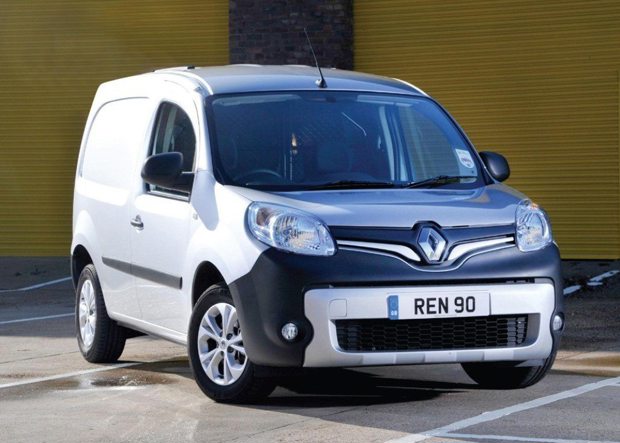 Renault Kangoo 
The standard Renault Kangoo strikes a great balance between economy and practicality. The wheelbase is just 2.6 metres, but payloads vary from 650kg – 800kg, which makes the Renault ideal for builders, electricians and engineers.
All versions are well-equipped as standard and even base models get DAB radio, Bluetooth phone connectivity and air conditioning. Factor in the efficient range of engines, which peak at an official 65.7mpg, and it's easy to see why the Kangoo is one of the UK most-popular small vans.
See all Renault Kangoo vans for sale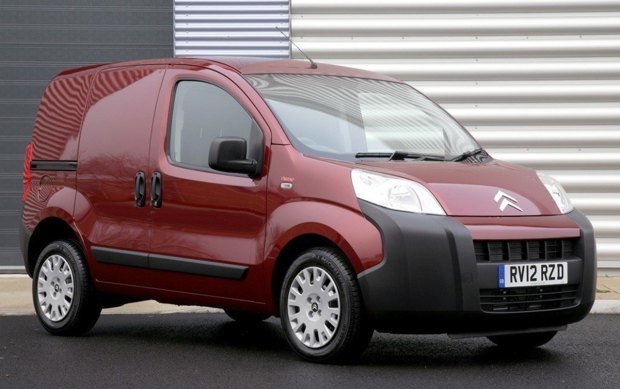 Citroen Nemo 
The Citroen Nemo was developed as part of a joint development between Citroen, Fiat and Peugeot. As a result it is identical to the Fiorino and Bipper, with a maximum payload of 610kg and a 2.8 cubic metre load capacity.
The little Nemo is idea for urban work, with its compact dimensions and sprightly engines making it apt for nipping through congested, narrow city streets. Both the 1.4 petrol and 1.3 diesel are cheap to run and packed with lots of low-gear torque, although the former isn't particularly suited to motorway work and runs out of puff at 5000rpm.
See all Citroen Nemo vans for sale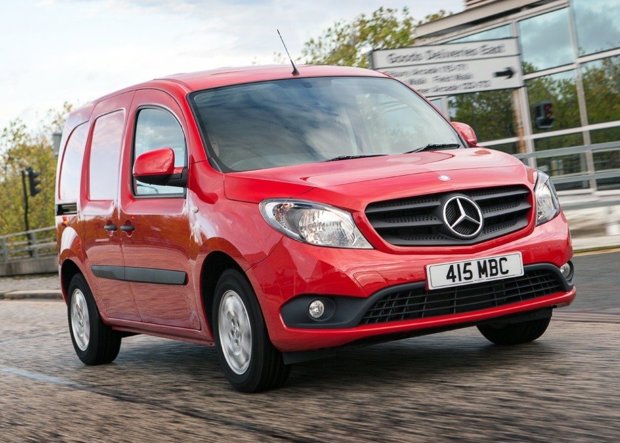 Mercedes-Benz Citan
Given that it is based on the Renault Kangoo – but costs more to buy new - you'd be forgiven for thinking that the Mercedes-Benz Citan should be ignored in favour of its French counterpart. However, the Citan is not simply a Kangoo with a Mercedes-Benz badge slapped on its grille; it's actually a much better van.
Boasting higher levels of refinement and comfort, the Citan feels every inch a Mercedes-Benz, with upmarket car-like interior and low levels of road and engine noise. Like the Kangoo, running costs are low – the 190CDI will return a claimed 65.7mpg – while maximum payloads exceed 600kg. 
See all Mercedes-Benz Citan vans for sale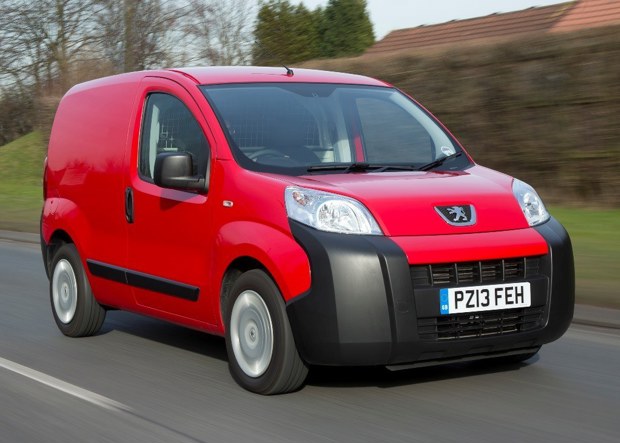 Peugeot Bipper
Another van from the Citroen, Fiat and Peugeot partnership is the Bipper. Like its sister-vans, the Bipper is designed for light commercial vehicle work with its small wheelbase and nimble handling making it easy to park and drive in towns and cities.
Thanks to the asymmetric hinged rear doors and the sliding side doors, the Bipper is also very easy to load and unload, even in the narrowest of spaces. However, unlike the Nemo and Fiorino, there are no petrol engines in the range, which means it isn't particularly suited for low mileage use or repeated short runs from cold.
See all Peugeot Bipper vans for sale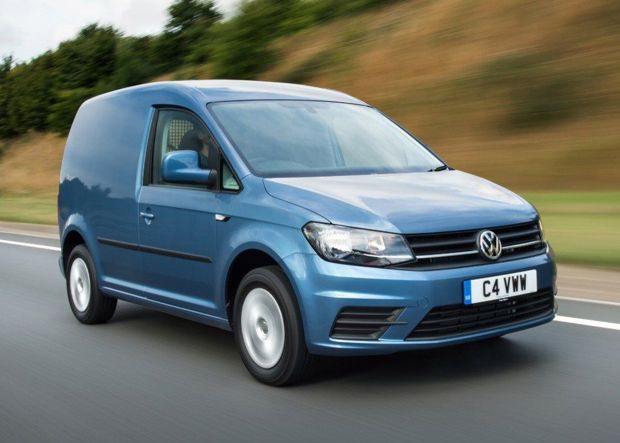 Volkswagen Caddy
If you need more space from your small van then the Volkswagen Caddy will, in all likelihood, be the van for you. It's refined, good to drive, practical and offered with a wide range of excellent petrol and diesel engines. According to official figures the 102PS van is the most efficient Caddy, returning an official 72.3mpg, while CO2 emissions are rated at just 99g/km.
The maximum payload is a respectable 857kg, which means the Caddy can carry a Euro pallet lengthways. In comparison to some of its rivals the Caddy does carry a price premium but it's easy to see just where the Volkswagen rises above the rest when it comes to quality and refinement.
See all Volkswagen Caddy vans for sale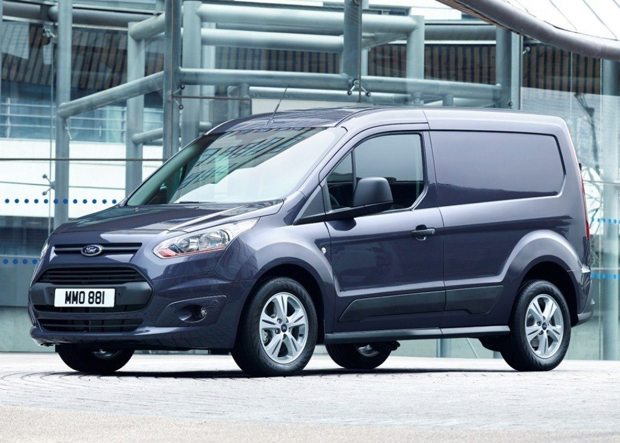 Ford Transit Connect
Another short wheelbase panel van that can be all things to almost all trades is the Ford Transit Connect. In our view it is one of the finest compact vans around and also considerably cheaper to buy new than its Volkswagen rival, the Caddy.
Maximum payload range from 625kg to 1000kg and even the smallest Transit Connect will carry 25 standard bags of cement before it's overloaded. Ford's engines are also among the best you'll find in any van, with Econetic versions of the 1.5 TDCI promising an official 67.3mpg.
See all Ford Transit Connect vans for sale