New van registrations decline for fourth month in a row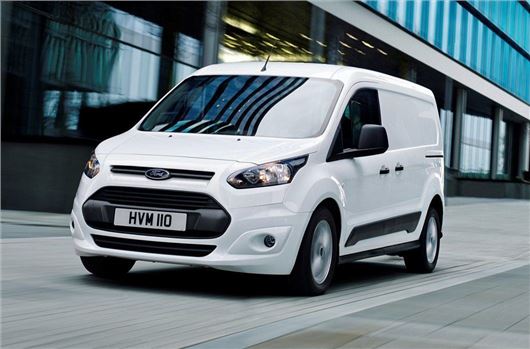 Published 05 June 2017
The new van market experienced its fourth consecutive fall in sales, with registrations declining by 5.3 per cent in May, according to the latest figures from the Society of Motor Manufacturers and Traders (SMMT).
As a result the overall market was down 5.0 per cent, compared to the first five months of 2016, and follows a disappointing April when registrations fell by almost 20 per cent compared to the same month last year.
There were notable declines across almost every level of the market, but the largest was in the important 2.5 - 3.5 tonne segment with almost 2000 fewer vans (17,007 registrations in May) being sold. Traditionally this area of the market makes up 60 per cent of all new van sales, with business buyers making up the mainstay of the customer base.
Sales of vans in the 2.0 - 2.5 tonne segment also declined by 2.1 per cent, while the sub-2.0 tonne category fell by a marginal 0.8 per cent. Pick-ups were the only area to see growth with 3930 registratons marking a 26.2 per cent increase over May 2016.
According to industry experts, the drop in demand is down to the fact that many businesses and van operators are pausing ahead of the General Election and Brexit, with growth expect to return in the second half of 2017. This is a view shared by the SMMT, with its chief executive Mike Hawes saying that demand is predicted to "remain stable" for the rest of 2017.
As with previous months, Ford dominates the best-sellers, with the Transit Custom and Transit taking first and second place respectively. The Mercedes-Benz Sprinter is the third most-popular van, while the Volkswagen Transporter and Citroen Berlingo complete the top five.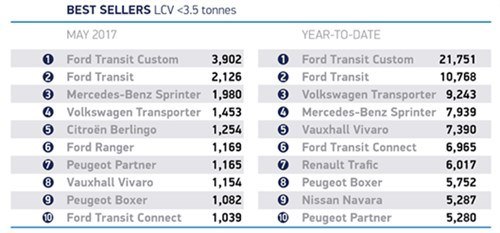 Comments
Author

Dan Powell
Latest