Frankfurt Motor Show 2017: Vauxhall launches Vivaro-based camper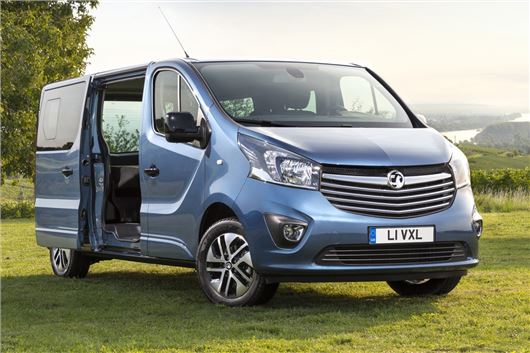 Published 12 September 2017
The all-new Vauxhall Vivaro Tourer Weekender has been revealed at the 2017 Frankfurt Motor Show. Based on the Vivaro van, the pseudo-camper van is expected to be much cheaper than current luxury campers like the Mercedes-Benz Marco Polo - although it's a stretch to really call it a proper camper.
There doesn't seem to be much to the Vivaro Tourer Weekender. Realistically, it's just a van with windows and rear seats that fold into a bed. It's missing some basic camper essentials, like a built-in kitchen or table. But the couple in the pictures seem to be happy with their coffee, despite the camper having no sink or kettle facility.
The Tourer Weekender is powered by a 1.6-litre CDTi BiTurbo engine with 125PS or 145PS, in L2 body only. The extended wheelbase makes the bed area in the back more spacious, while the two rows of seating can either be arranged to face each other or remain in conventional rows.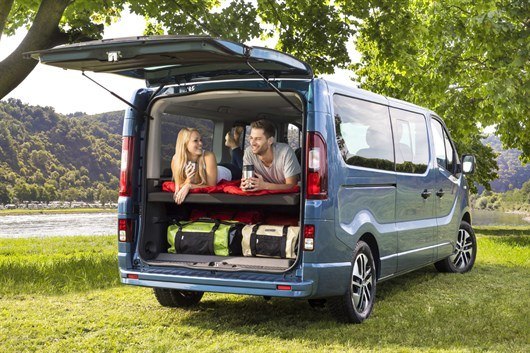 Vauxhall has also debuted two new trim levels for the Vivaro, which the British manufacturer says offer increased comfort and flexibility of use.
The Tourer Elite is aimed towards those looking for a shuttle bus , while the Combi Plus is for drivers who require more comfort than a typical minivan layout offers.
The Vivaro Tourer Elite is designed to take on executive campers, such as those produced by Volkswagen and Mercedes-Benz. It's also offered in L1 and L2 SWB and LWB forms.
Comments
Author

Georgia Petrie
Latest