Important updates for Nissan NV300 and NV400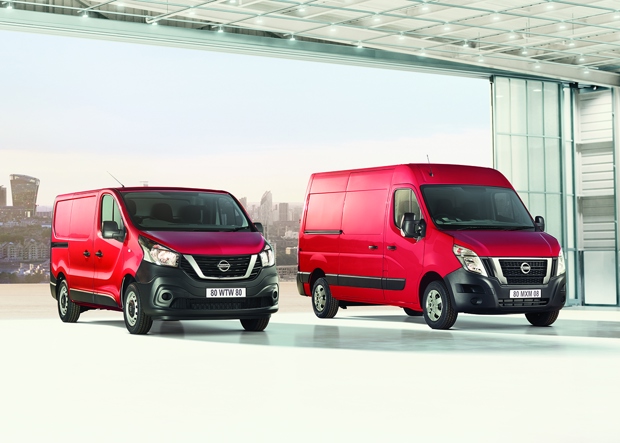 Nissan is revamping its medium and large panel van line-ups for 2020 with new interiors, cleaner engines and improved safety tech. Prices start from £21,655 for the NV300 and £24,390 for the NV400 before VAT. 
The Nissan NV300 (pictured below) gets the most significant updates, with the headline change being the introduction of an all-new 2.0-litre turbodiesel engine. The Renault-sourced 2.0 unit produces 120, 145 or 170PS and meets the latest Euro6d-TEMP emissions standards. Fans of the old 1.6 dCi engine can still order it with the updated NV300, but it's now limited to 95PS only. 
The NV300 also gets an automatic gearbox for the first time, with the 145 and 170PS versions being offered with a new dual clutch DCT transmission. There are no details about fuel economy, but Nissan says the new 2.0 engine will produce significantly less harmful NOx emissions than the older 1.6 dCi. 
All versions of the NV300 have a refreshed cabin, which includes new seat fabrics and a standard-fit DAB audio system. There is also a new-look interface on the seven-inch touchscreen infotainment system that now features Android Auto and Apple CarPlay integration. The NV300 is available with the choice of two load lengths and roof heights. Payloads span from 1000 to 1300kg, depending on spec.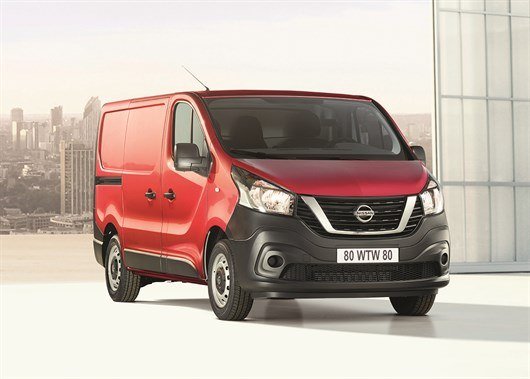 The larger NV400 (pictured below) retains its 2.3-litre turbodiesel engine which it shares with the Navara pick-up, but gets more power and now meets Euro6d-TEMP emissions standards. Front-wheel drive versions are available with 135, 150 or 180PS, while rear-wheel drive vans get 145 or 165PS. As before, buyers get the option of a six-speed semi-automatic gearbox or a six-speed manual.
The NV400 can be specified as a panel van, dropside, crew van or as a base for bespoke conversions. All get a new dashboard and steering wheel that, Nissan says, will provide better long distance driver comfort.
The NV400 gets the same infotainment upgrades as the NV300, with a new touchscreen and Android Auto and Apple CarPlay integration. Buyers also get new safety options with blind spot warning, side wind assist and lane departure alert. Security for the load area has also been bolstered with additional locks for the rear and side doors.
The NV400 is offered in three load lengths and three roof heights, but Nissan hasn't released any details about payload or fuel economy for the 2020 updated van. As before, the NV300 and NV400 are covered by Nissan's comprehensive five year/100,000 mile warranty as standard.