Toyota Corolla hybrid van confirmed for 2022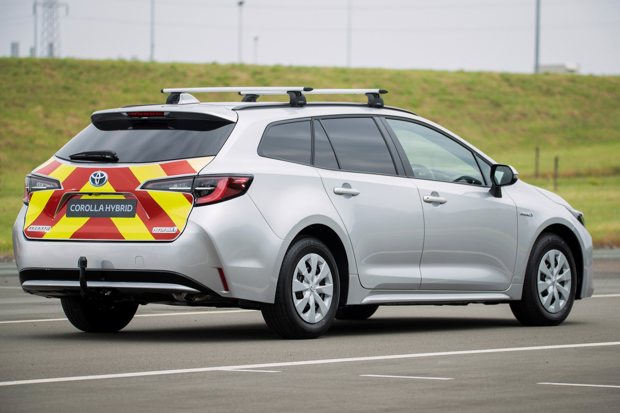 Toyota has unveiled the Corolla Commercial Hybrid Van. The new car-based van will go on sale in 2022 with prices expected to start in the region of £22,000 before VAT. 
The new Toyota van is based on the Corolla Touring Sports estate car, with the rear seats removed and replaced with a flat load area. Like the passenger car, the Corolla van will be built in the UK at Toyota's Burnaston plant in Derbyshire.
Toyota says there is high demand for hybrid vans and the Corolla Commercial is powered by a 1.8-litre petrol hybrid system that will recover lost energy under braking and store it in a lithium-ion battery pack that is stored under the vehicle floor.
The battery will power the vehicle at low speeds with electricity and help the 1.8 hybrid system return an official 55.3 – 62.7mpg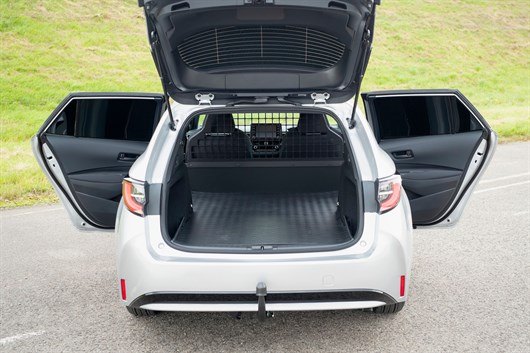 Performance and load-carrying capacities are still to be confirmed but Toyota claims the new Corolla van will be capable of towing up to 750kg. The loadspace will measure more than two metres in length and 1.4 metres wide. 
Mark Roden, Toyota operations director, said: "With its full hybrid powertrain, Corolla Commercial will give customers an exceptionally versatile vehicle that can be driven with zero emissions and fuel consumption during short urban runs while also giving the freedom to make longer journeys without the need for battery recharging.
"Toyota's hybrid technology has well-proven reliability and delivers day-to-day savings on running costs with its fuel efficiency. It's a unique addition to the Toyota Professional range and the wider LCV market and we're confident will attract strong interest."