2022 Ford Ranger teased with new images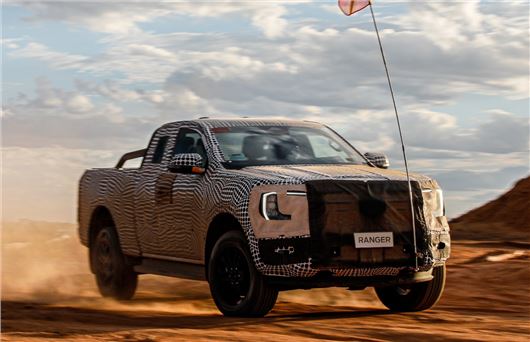 Published 13 September 2021
The 2022 Ford Ranger has been revealed - albeit in camouflage - along with a short description that alludes to its new infotainment and enhanced off-road prowess. It's expected to be priced in the region of £26,000 when it goes on sale in 2022. 
The new Ranger is part of a joint enterprise between Ford and Volkswagen. The new one-tonne pick-up will use the same underpinnings as the new Amarok pick-up and be built in South Africa by Ford. Volkswagen will keep its side of the bargain by developing self-drive technology for both models. 
2022 Ford Ranger price and release date
As you'll have gathered, the 2022 Ford Ranger will go on sale next year with a starting price of around £26,000 before VAT, rising to more than £35,000 for a high-end model with all the bells and whistles. By comparison, the Toyota Hilux starts from £28,645. 
2022 Ford Ranger styling and interior
The new Ford Ranger is likely to get chunky looks more in line with its F150 American cousin, with slab sides and an imposing grille. Alloy wheels will go up to 18-inches in size and you'll be able to choose from knobbly tyres (for venturing off-road) or stick with more street-ready rubber. Expect the Ranger to get modern features like LED headlight and loadspace lighting.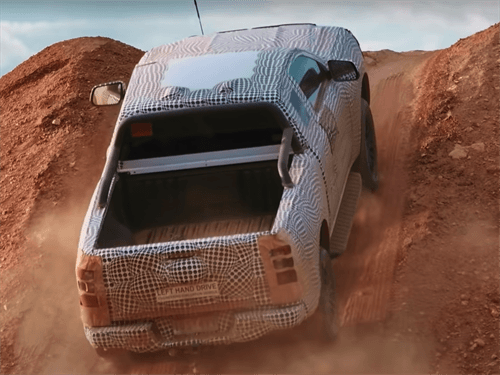 Ford has promised its new truck will be "the most connected Ranger pick-up yet", so expect it to have the latest infotainment with features like Apple CarPlay, Android Auto and wireless phone charging. Expect the cabin to have a more infotainment-biased design with a larger centre screen and the option to specify a digital dashboard.
2022 Ford Ranger engines and drivetrain
Ford claims that this will be the "toughest, most capable... Ranger" should dispel any worries that it has gone soft (as should the included video, which shows it tackling all manner of terrain). 
It hints at a new advanced four-wheel-drive system fitted as standard. It is likely to have a rotary selector allowing you to set up your steed for the sand, snow, mud and rocks that you might encounter on site.
Power is set to come from a revised version of the current 2.0-litre four-cylinder EcoBlue diesel, which produces up to 213PS. You'll be able to choose from a six-speed manual or ten-speed automatic gearbox, with the latter lifted from the latest Mustang muscle car. 
Autonomous driving aids will likely feature prominently in the new Ford Ranger thanks in part to investment from Volkswagen. Expect the Ranger to be able to drive itself on the motorway and in queuing traffic, making it a surprisingly good companion on tiring long-distance hoofs.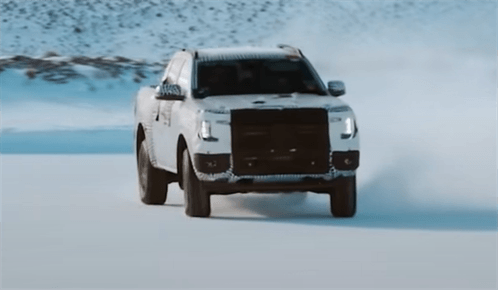 2022 Ford Ranger: same old workhorse
More relevant to most is the news that the Ranger will likely retain its ability to carry a payload of up to 1252kg, have a Gross Vehicle Mass of 3270kg and a towing capacity of up to 3550kg.
We'll add more info on the new Ford Ranger to this page when we get it. 
1
When can I order a 2022 Ford Ranger?
You can expect to order the 2022 Ford Ranger in late 2021 or early 2022. 
2
Will the 2022 Ford Ranger have a V6?
Ford is unlikely to offer the 2022 Ford Ranger with a V6 engine as the company seeks to reduce emissions and increase fuel economy. 
3
What engine is in the 2022 Ford Ranger?
We're expecting the new Ford Ranger to be offered with a development of the 2.0-litre, four-cylinder diesel fitted to the current model. It'll be offered in combination with four-wheel drive and the choice of six-speed manual or 10-speed automatic gearboxes. 
4
Where is the Ford Ranger built?
The European Ford Ranger is built in South Africa's Silverton Assembly Plant in Pretoria.
Ask HJ
Any suggestions on a new pick-up truck?
The lease on my daughter's Peugeot Partner van ends in two months time. She is thinking of changing to a pick-up, probably with 4-wheel-drive and able to seat 3-4 adults. Mileage is 20k a year, no towing required and for business use only. Any suggestions, please?
The best pick-ups on sale right now are: The Ford Ranger: https://vans.honestjohn.co.uk/van-reviews/ford/ranger-2011 Nissan Navara: https://vans.honestjohn.co.uk/van-reviews/nissan/navara-np300-2015 Volkswagen Amarok: https://vans.honestjohn.co.uk/van-reviews/volkswagen/amarok-2011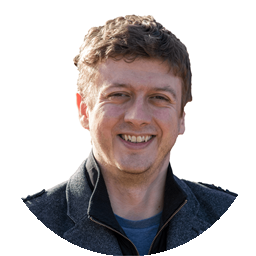 More Questions
Ask HJ
I want to change my SUV for a pick-up. Is that a good decision?
My Qashqai is fine but I now need less internal passenger/boot space and more load/utility space as I move to/refurb a house in France. I don't want a bigger SUV so changing to a utility vehicle such as the Nissan Navara or Ford Ranger seems to be the way forward. Comfort on the 500km each way trip is important as are practicality, reliability and bit of refinement so a double cab version with an auto gearbox, sat nav etc is my target. Am I on the right lines here or do I have other utilty-type options, please?
It's probably worth test driving a pick-up truck before you become too set on the idea - they're an acquired taste to drive and even a high-spec model wouldn't be that comfortable for a long journey to France. Even though you're reluctant, you might find a slightly bigger SUV like a Hyundai Santa Fe or Skoda Kodiaq is a better option.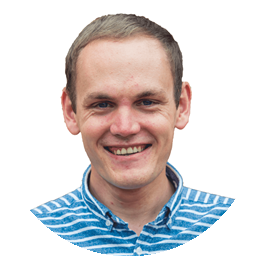 More Questions
Comments
Author

Russell Campbell
Latest