SsangYong Musso gets bold new look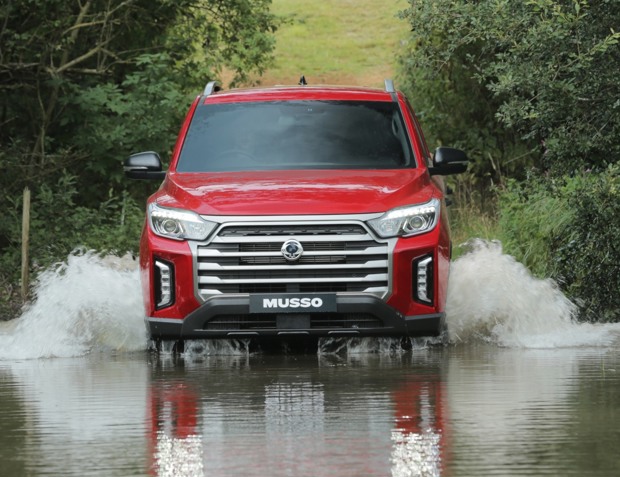 SsangYong has updated the Musso with a striking front design and new equipment lines. The new 2021 pick-up is on sale now with prices starting from £23,495 before VAT.
SsangYong says: "Being robust and workman-like is no longer enough for pick-up trucks, with customers looking for a working vehicle that also looks good".
2022 SsangYong Musso styling
You get that with this new Musso. It comes complete with a confident new grille design and a 1980s suit-jacket shoulder line. It looks to be very similar in style to the new Ford Ranger due in 2022.
The SsangYong's interior hasn't got the dazzle of the exterior, but it appears robust, and the crew cab body means you get space for five.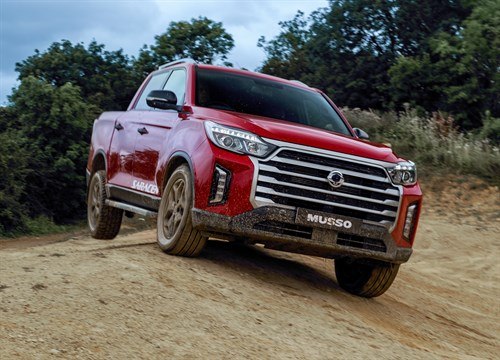 2022 SsangYong Musso engines and drivetrain
SsangYong's familiar 182PS 2.2-litre diesel delivers a 420Nm slug of torque from a lowly 1600rpm, which gets the six-speed manual Musso from 0-62mph in 11.3 seconds. The auto does it in 11.9 seconds but can carry a 1-tonne payload while also towing 3.5 tonnes. Fuel economy of 29.5mpg is possible under real-world WLTP testing.
All models come hooked up to a selectable four-wheel-drive system with high and low gears. Tackling tricky gradients is a piece of cake thanks to hill-descent control and hill-start assist.
A solid construction achieved by using 79.2 per cent high-density steel – a world first, according to SsangYong – means the Musso will be tough and it comes with six airbags as standard.
2022 SsangYong Musso: trim levels, equipment, warranty
The Musso is available in four trim levels – EX, Rebel, Saracen and Rhino. Rhino is the only version to come as a long-bed.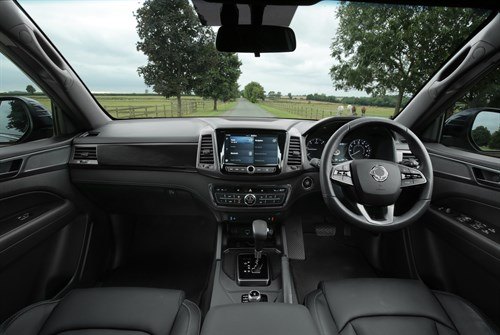 EX models get a basic DAB digital radio, electric windows, cruise control, central locking, air-conditioning, plus auto lights and wipers. You also get 17-inch alloy wheels to complement the new looks.
Rebel models get upgraded infotainment with an eight-inch display that has Apple CarPlay and Android Auto, so you can use your phone's apps – for navigation and music playback – on the truck's big screen.
They also get a reversing camera, leather-look upholstery and front seats that are both heated and ventilated. A leather-trimmed heated steering wheel is the final kit addition.
'Rebel' graphics, LED fog lights, as well as black and silver side steps, help the mid-range model stand out from the basic EX.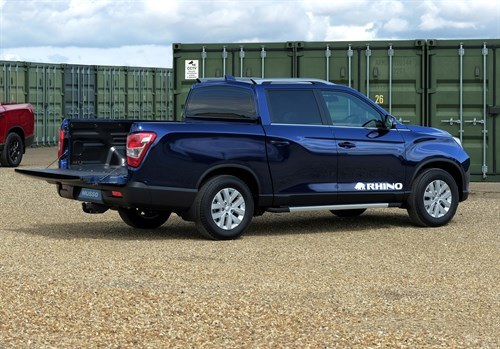 Saracen models are plain luxurious. They come fitted with Nappa leather seats that are heated, cooled and electrically adjustable at the front and heated in the rear. You also get a new instrument panel along with a larger 9.2-inch infotainment screen that has TomTom sat-nav, dual-zone climate control, plus front and rear parking sensors. Safety is beefed up with powerful projector headlights, blind-spot detection, lane-change assist and rear-cross-traffic alert. 
'Saracen' decals, 18-inch wheels and rear privacy glass let everyone know you've ventured toward the top of the range. 
At the top of the tree, you'll find the long-bed Rhino model which adds 310mm to the load bay, comes with an automatic gearbox as standard and has chunky tyres on its 17-inch wheels. Naturally, 'Rhino' decals complete the look.
The best bit? All Mussos come with SsangYong's excellent seven-year/150,000 miles warranty.
1
How reliable is SsangYong Musso?
If you want to know how reliable a SsangYong Musso is, just look at its industry-leading seven-year/150,000-mile warranty – it's more than double what you get with a Ford Ranger. 
2
What engine is in a SsangYong Musso?
The SsangYong Musso comes with a 182PS 2.2-litre four-cylinder diesel engine that's developed in-house. By contrast, the old old Musso SUV used an outdated Mercedes unit.
3
What is the SsangYong Musso based on?
The SsangYong Musso is based on the Rexton and uses the same body-on-chassis construction.
Ask HJ
Would you recommend the Ford Ranger over the SsangYong Musso?
I'm looking at pickups and trying to decide between the SsangYong Musso and Ford Ranger. Both tow 3.5 tonnes, which I need. The Musso is obviously cheaper, but I want to know your opinion.
The Ford Ranger is a great pick-up, with proven off-road dynamics and a usefully large load bay. The cabin is also comfortable and car-like, which means it doubles up as a family car at the weekends: https://vans.honestjohn.co.uk/van-reviews/ford/ranger-2011/ The SsangYong Musso has a smaller load bay than the Ford. It's also less refined on the road, with lots of juddering and body roll in the corners. However, it does have an ace up its sleeve, in the form of a huge five-year-unlimited-mileage warranty: https://vans.honestjohn.co.uk/van-reviews/ssangyong/musso-2016/ As a workhorse, the Musso makes the most sense as it's backed by a warranty that Ford can't match. However, if you want a pick-up as a family car then the Ranger might suit your needs better. There is a new Musso on the way, but it's much more expensive than the outgoing model: https://vans.honestjohn.co.uk/van-reviews/ssangyong/musso-q200-2018/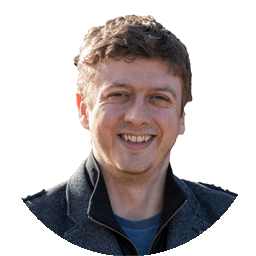 More Questions
Ask HJ
What is the best new pick-up for a farmer?
What is the best new pick-up for a farmer?
We'd recommend the SsangYong Musso. It's great off-road, comfortable with four-seats and backed by a huge seven-year-warranty: https://vans.honestjohn.co.uk/van-reviews/ssangyong/musso-q200-2018/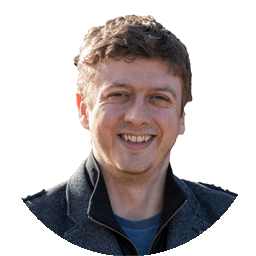 More Questions