Iveco Daily (2014–)
Last updated 17 April 2019
Despite its truck origins, the Daily handles relatively well, with responsive steering, hushed road noise and a comfortable ride. Admittedly, pot holes and uneven surfaces will unsettle the ride, with a few bumps, but generally speaking the Daily is a comfortable van to spend time in.
The Daily gets Quad-Leaf front suspension, which means it grips better in the corners compared to the old model. Low-speed agility is better and the Daily has an excellent 10.5 metre turning circle, which makes parking and tight manoeuvres a simple task. Bodyroll is kept to a minimum too, even when unladen. 
The engine line-up features two diesel engines - 2.3 and 3.0-litres - with nine power outputs, ranging from 116PS to 210PS. The 2.3 is offered in both light and heavy duty versions, while the 3.0 is heavy duty only. As you'd expect, performance improves with the higher outputs and the range-topping 3.0-litre with 210PS is one of the most powerful engines available in a van of this size.
The rear-wheel drive configuration varies from single-wheel and twin-wheels (depending on power output) but traction is plentiful and most of the diesels pull well, with torque ranging from 320Nm to 470Nm. However, the entry-level 2.3-litre unit with 116PS feels strained with heavy loads and we'd recommend the 136PS or 156PS for general tasks. Only those utilising the larger vans will need to venture towards the 3.0-litre with 160PS, 180PS or 210PS.
The six-speed manual gearbox is fine for heavy duty tasks, although we'd recommend the excellent automatic option for those undertaking low-speed work, such as deliveries. The eight-speed Hi-Matic gearbox is exceptionally smooth and has the choice of eco or power modes modulate the allow shift speeds to suit the task in hand.  
From 2019, the Daily gets electric power steering as standard and compared to the old hydraulic system the steering is lighter and smoother at low speeds. However, while the Daily is an easy van to guide around town, the electric power steering is seriously lacking in meaningful feedback. And this makes it difficult to judge grip levels in tight bends or wintery roads.
Driver assistance is well catered for, with 2019 vans getting an electric parking brake as standard. The Daily can be fitted with LED headlights, lane keep assist and automatic emergency city braking that'll stop the van between 3-31mph if the on-board radar system detects a potential impact with another vehicle. Adaptive cruise control is also available, which maintains a safe distance between the van and the vehicle in front. 
Compared to its rivals the Daily disappoints on economy, with only the single-wheel variants of the 2.3-litre engine returning a claimed 40mpg, which is fast becoming the standard for all large vans. None of the 2.3 engines get start-stop as standard and as a result economy suffers, returning 35mpg or lower. 
From 2019, the 2.3 and 3.0 turbodiesels get engine start/stop as standard and an electronic-controlled variable geometry turbine. Iveco claims that the 2019 engines provide fuel savings of up to 10 per cent at low urban speeds. 
Drivers who need to take their van on winter roads can also specify hill descent control and Traction Plus, which prevents the rear-wheels from slipping on icy or snowy surfaces.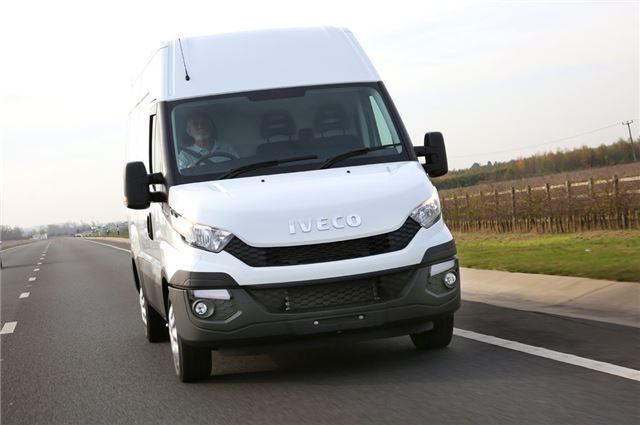 Also consider...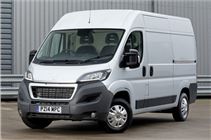 Peugeot Boxer 2006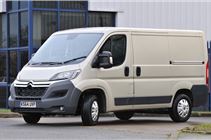 Citroen Relay 2006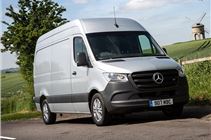 Mercedes-Benz Sprinter 2018
Contract hire from

£435.00

+VAT pm
Lease from

£319.00

+VAT pm