Review: LDV EV30 (2020)
Advertised range of 168 miles, one-tonne payload, prices start from £24,000 (excluding VAT).
Not available until 2020.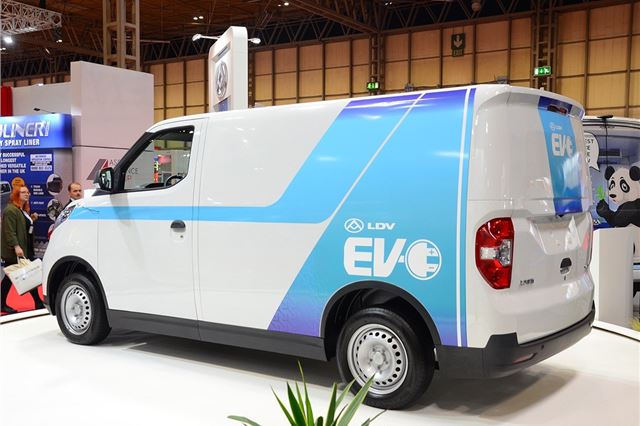 Recently Added To This Review
7 May 2019 LDV EV30 unveiled at CV Show Birmingham
The EV30 is advertised with a maximum range of 200 miles and will start from £22,000 (excluding VAT) when it goes on sale in early 2020. LDV EV30 is manufactured by SAIC, the largest automotive... Read more
LDV EV30 (2020): At A Glance
Built in China by LDV's parent company SAIC (Shanghai Automotive Industrial Corporation), the EV30 is designed for small businesses that want an affordable electric panel van with a one-tonne payload and a useable 168 mile range.
Offered in short and long wheelbase, the EV30 is powered by a lithium-ion battery pack that's placed under the loadspace floor. The smallest version has payload of 855kg and a loadspace of 5.0 cubic metres, while the long wheelbase van provides 1000kg payload and 6.3 cubic metres.
Two battery packs are available, with the smallest  - 35kWh - providing an official 127 miles on a single charge. The larger 53kWh unit will provide up to 200 miles and LDV claims that a full AC charge will take five hours. A rapid fast charge will boost three quarters of the battery in just 45 minutes.
The LDV EV30 is backed by a five-year/60,000 mile warranty and includes five-year-roadside cover as standard.
What does a LDV EV30 (2020) cost?