Review: Nissan Pathfinder Van (2010 – 2015)
Rating:
Van version of the rugged Pathfinder has a usefully practical load space, can tow up to 3000kg, strong 2.5 dCi has plenty of torque, ideal for serious off road work.
Is noisy at higher speeds, Nissan Navara with a Truckman top does the same job.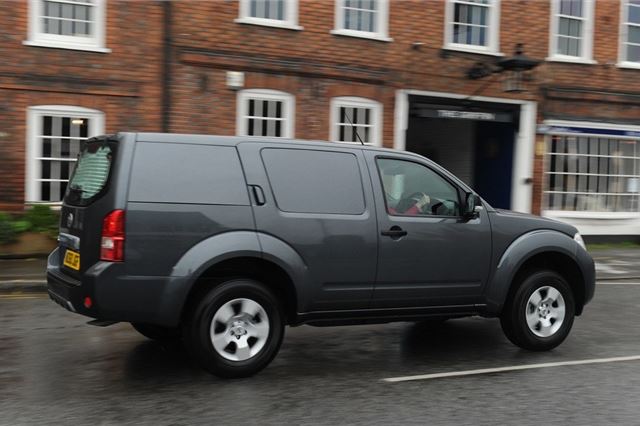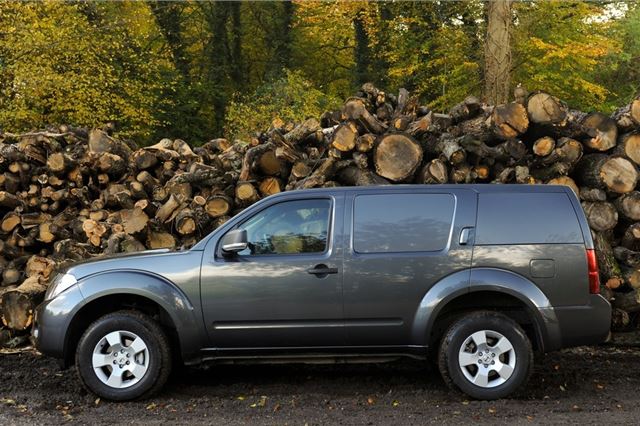 Recently Added To This Review
29 September 2010 New Nissan Pathfinder Van launched
The newly revised Pathfinder Van is part of Nissan's range of 'Good To Go' conversions range. Available 'off the shelf', it is fully type approved as a van for VAT and Road Fund Licence purposes.... Read more
Nissan Pathfinder Van (2010 – 2015): At A Glance
Considering the Nissan Pathfinder and Navara pick-up were designed, developed and are even built together, it's little surprise to find a commercial vehicle version of the former. It's as rugged and and as durable as the standard Pathfinder and just as capable off-road making the Pathfinder Van an ideal vehicle if you have to get access to some difficult places via treacherous terrain.
The Pathfinder Van will hold up to 2.17m3 in its practical cargo bay and can carry a useful 740 kg payload. Access is particularly good, since the load bay can be reached either through the two rear doors, which open to an unusually wide angle of 73 degrees, or via the top hinged tailgate. Like that fitted to the standard Pathfinder, the van's tailgate features a separately opening glass section, providing an easy means of quickly dropping items into the back.
The flat load floor is constructed from a steel frame and plywood covering and finished in grey carpet with five lashing rings enabling loads to be secured. A half steel bulkhead is provided behind the front seats and the resulting load length is 1975mm, while minimal intrusion from the wheelarches means that it is possible to place a load up to 1128mm wide between them.
It's powered by Nissan's proven 2.5-litre dCi engine with 190PS - up from 171PS in the previous Pathfinder Van - and a hefty 450Nm of torque. This gives it strong low down performance and also makes it a superb towing vehicle, capable of pulling a 3000kg braked trailer.
What does a Nissan Pathfinder Van (2010 – 2015) cost?