Peugeot Bipper (2008–2018)
Last updated 19 September 2018
Small but usefully practical small van, easy to drive in town with a tight turning circle, cheap to run thanks to economical 1.4 HDi engine.
Noisy on the motorway, cabin tight on space for taller drivers.
Updated 2 August 2010
Warranty extended to 100,000 miles. Three year warranty extended from the previous 60,000 mile limit.
Introduction
The little Bipper is one a family of small vans - it's the same as the Citroen Nemo and Fiat Fiorino - and like its counterparts the Peugeot version is aimed at professional users looking for a vehicle which is easy to drive and easy to park. Thanks to the asymmetric hinged rear doors and the sliding side doors, the Bipper is also very easy to load and unload, even in the narrowest of spaces.
Every Bipper model uses the same 75PS 1.3-litre turbodiesel engine, which makes life simple when it comes to choosing which engine you want. There is a choice with the transmissions, so you can pick between a standard five-speed manual gearbox or Peugeot's EGC (electronic gear control) automated manual that does away with the clutch pedal.
With all its available space, the Bipper can transport a payload of up to 610kg. Access to the load area is made easy by the asymmetric rear doors which ensure all-round access to the rear load space, both height wise and width wise. The two doors can open to an angle of 90 degrees or even 180 degrees if required, thanks to an innovative check strap design.
Much of the Bipper's extra space and usefulness comes from the front passenger seat that not only folds forwards but also folds downwards. This leaves a long, flat load floor that is uninterrupted and ideal for transporting longer items that would otherwise be left unsecure poking out of the back door or require a larger van.
Also consider...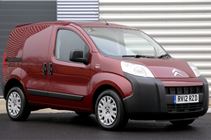 Citroen Nemo 2008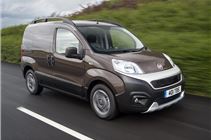 Fiat Fiorino 2008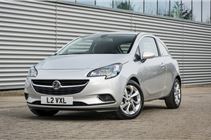 Vauxhall Corsavan 2015