Review: Renault Trafic Esterela (2018)
Sleeps up to four adults, can be plugged into the mains, running water and gas hob for comfortable camping.
Not available until late 2018.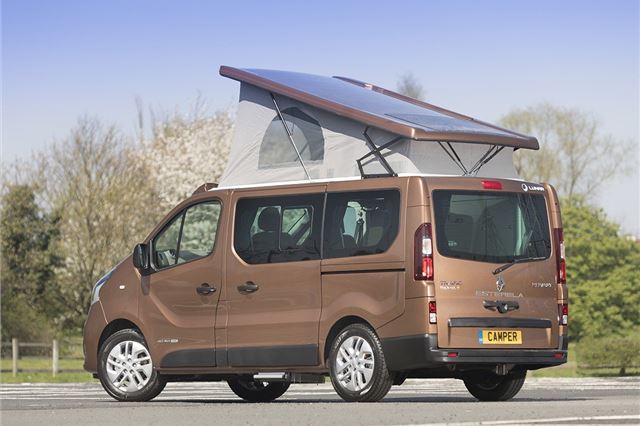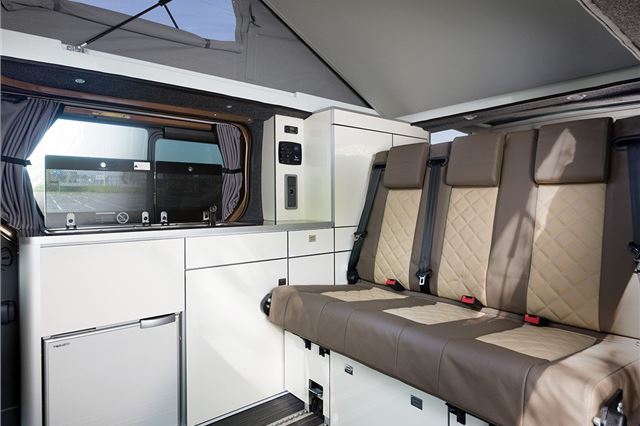 Recently Added To This Review
25 April 2018 Renault launches Trafic Esterela camper van
Called the Esterela, the new camper has been adapted by Lunar Campers and combines clever and comfortable living accommodation with the Trafic's legendary smooth road handling, efficiency and reliability.... Read more
Renault Trafic Esterela (2018): At A Glance
Based on the Trafic, the Esterela is converted by Lunar Campers and combines comfortable living and sleeping quarters in the compact confines of a long wheelbase low roof panel van. All versions of the Esterela get a manually operated pop-up roof as standard, along with heating, lighting and water systems.
The front seats swivel round to create a living room, with the rear bench having space for up to three adults to sit in comfort. The kitchen comes with a 25 litre fridge, sink, running cold water and hob, with the latter two supplied by van's internal water tank and gas bottle. When the gas burners are not needed, the driver can disconnect the gas supply via a switch at the back of the van or remove the bottle to have it refilled.
There's a fresh and waste water tank, portable toilet and 90 litres of storage space with cupboards and drawers. The rear bench can also be slid forwards and lowered to create a double bed in the evening, while a second berth is found in the pop-up roof compartment with space for two adults to sleep in comfort.
An electronic control panel should make it easy to operate the van's heating, lighting and water systems. There is also an external connection for the electronic mains supply. The secondary battery can be topped up via the van's 100W solar panel.
Taking styling cues from Renault's passenger car range, the camper is finished with metallic paint and alloy wheels. Under the bonnet the Euro6 twin-turbo four-cylinder diesel engine produces 145PS and is linked to six-speed manual gearbox. 
What does a Renault Trafic Esterela (2018) cost?
Buy a used Renault Trafic from £19,555