Toyota Hilux (2005–2015)
Last updated 3 June 2019
Toyota Hilux buyers have the choice of two turbodiesel engines. They are both four cylinder units and they come in 2.5-litre and 3.0-litre versions. The 2.5-litre is the more common unit and has 144PS on tap at 3400rpm, with a hefty 343Nm of shove but delivered at quite a giddy 2800rpm that means you need to work the Toyota's engine a bit harder than feels necessary or desirable at times.
If you think moving to the 3.0-litre turbodiesel will cure this peccadillo, think again as the larger engine may offer more power at 171PS, but it is delivered at 3600rpm. As for the shove that is needed to get the substantial two tonne weight of the Hilux moving, it comes in at the same 343Nm but at 3400rpm in the 3.0-litre engine. This is a real surprise given Toyota's usual eye for detail with its vehicles.
More importantly, it means you often have to rev the Hilux's engines harder than you'd like to get the best from them. Yes, they are smooth and happier to rev than most of its rivals' but it doesn't mitigate much of the noise you are subjected to when driving in this fashion.
In town, on the ring road or in the country, the Hilux's engines are a constant aural companion, and not a very welcome one. This is a big black mark against what is an otherwise decent pick-up to drive, though there is also plenty of wind and road noise to be heard at higher speeds too.
To go in the plus column, the Hilux offers a good view all round from the driver's seat, the steering is decently light when parking and the turning circle is on a par with the best in class. There is also the minimal lean in corners that means driver and passengers are not thrown from side to side as if they were strapped in to a fairground ride. Throw in the Toyota's excellent off-road credentials when the four-wheel drive system is engaged, which comes with a limited slip and locking rear differential in the HL2 and HL3 models. The top spec 3.0-litre Invincible can also be ordered with a five-speed automatic gearbox in place of the usual five-speed manual that has a slow but accurate shift action.
In the debit column, unfortunately, the Hilux has a couple of notable entries alongside its poor refinement. First up is the firm ride. While this eases up if you have a heavier load in the pick-up bed, it's just too harsh and crashy when running light and makes the Hilux less than comfortable on any type of road surface. This also leads to the rear wheels spinning up too readily when pulling out of junctions or taking roundabouts at anything above a snail's pace.
The other downside of the Hilux is the handling trails some way behind the class leaders. Where the Ford Ranger and Isuzu D-Max feel composed and poised, the Hilux seems to be on its tip-toes the whole time, teetering round corners when it would rather be cruising in a straight line.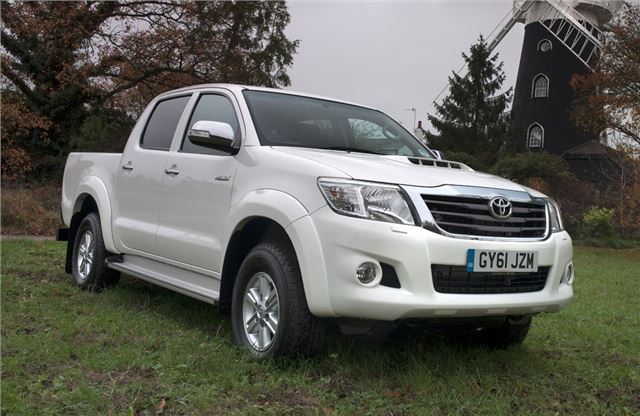 | Engine | Fuel tank | MPG | CO2 |
| --- | --- | --- | --- |
| 2.5 D-4D 5 | 80 L | 38–39 mpg | 194 g/km |
| 2.5 D-4D Euro 4 | 80 L | 34 mpg | 217–219 g/km |
| 3.0 D-4D 5 | 80 L | 37 mpg | 203 g/km |
| 3.0 D-4D Automatic 5 | 80 L | 33 mpg | 227 g/km |
| 3.0 D-4D Euro 4 | 80 L | 32–34 mpg | 219–236 g/km |
Also consider...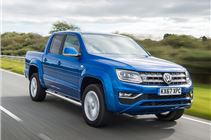 Volkswagen Amarok 2011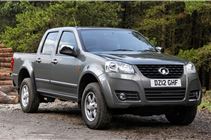 Great Wall Steed 2012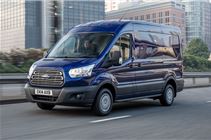 Ford Transit 2014
Contract hire from

£198.00

+VAT pm
Lease from

£191.00

+VAT pm