Vauxhall Astravan (2006–2013)
Last updated 20 December 2017
Available with Vauxhall's strong 1.7 CDTi diesel with, good to drive with neat handling.
Interior can suffer with hard daily use.
Updated 23 October 2012
DAB upgrade introduced
DAB digital radio is now available for all Vauxhall commercial vehicles for £195. The system is fitted by Vauxhall retailers and can be completely integrated with existing steering-wheel mounted controls...
Introduction
Taking a popular hatchback and creating a van version is not a new idea. This Astravan - based on the estate version of the Astra - is in fact the fifth generation model. The first Astravan appeared in 1981 and replaced the Chevette-based Chevanne.
This Astravan uses the same basic design as the Astra Estate, but the rear axle has been redesigned to allow the fuel tank to be moved. This allows for extra load space and a completely flat floor without harming the handling, while the rear torsion beam has been adapted to cater for carrying heavier loads.
Compared to the model it replaced, this Astravan has a longer wheelbase than the existing model, giving improvements to handling and ride, plus extra interior space both in the cabin and the load bay. The tailgate opens low and wide and loads of up to 24mm higher can be stowed in the back, while the overall payload has been increased to 650kg.
It comes with some strong engines. The top model uses the 1.9-litre CDTi with 150PS - badged the Astravan Sportive SE. An uprated 110PS version of the previous Astravan's 100PS 1.7-litre CDTi unit is also available, along with a 90PS version of the 1.3CDTi engine. All three diesel units are Euro 4 compliant, as is the one petrol addition to the range - a 90PS 1.4-litre engine.
The Astravan can also tow a braked trailer of up to 1400kg, but the rear hatch is the only access to the load space.
This doesn't stop the Astravan appealing to a broad cross-section of users, many of them praising the Vauxhall for its fun, fine driver compared to more versatile competitors. It's what's kept the Astravan in the sales charts and hearts of van buyers in the UK.
Used Buying Guide - Vauxhall Astravan


The Vauxhall Astravan filled a niche in the commercial marketplace that's been unoccupied since its demise in 2013. However, there are still lots of good examples on the market. We tell you what to look out for. 
Also consider...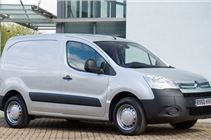 Citroen Berlingo 2008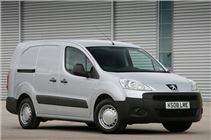 Peugeot Partner 2008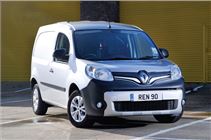 Renault Kangoo 2008