Vauxhall Corsavan (2007–2015)
Last updated 5 June 2017
Has the qualities of the standard Corsa with tidy handling and a neat cabin, designed as a van from the outset so impressively practical for a small vehicle.
None of the engines particularly sparkle but the 1.2-litre petrol is best avoided.
Updated 23 October 2012
DAB upgrade introduced
DAB digital radio is now available for all Vauxhall commercial vehicles for £195. The system is fitted by Vauxhall retailers and can be completely integrated with existing steering-wheel mounted controls...
Introduction
Rather than simply a standard Corsa without rear windows, the Corsavan was designed as a commercial vehicle and was planned as part of the original Corsa product line up from the beginning. It has plenty of the strong traits of the Corsa - good manouevrability, a nicely laid out interior and tidy handling. 
It's practical too with a full-length flat floor and clever extra-long load security cover arrangement that make it one of the most security-conscious small vans on the market. It has a taller and wider tailgate than the previous model and an increased payload of up to 555kg, although the Corsavan is just bettered by the Ford Fiesta van for outright cargo volume,. In total, the Corsavan will carry a load of up to 0.85 cubic metres.
The engine line up majors on efficiency rather than performance. The mainstay is the 1.3 CDTi that provides decent enough performance and adequate torque, even when fully loaded. There's also an ecoFLEX version of the engine that is fitted with stop start, among other efficiency measures, which returns an official 83.1mpg and CO2 of 89g/km which is more than sufficient to keep even the hardest business head happy..
The Corsavan has proved popular with van users who do a lot of city driving, where its compact dimensions, good all round visibility and ability to park almost anywhere come to the fore. But it's pretty adequate on long journeys, with the CDTi engine capable of cruising comfortably at the legal limit and offering decent refinement. The 1.2-litre petrol struggles a bit more at these speeds though.
Also consider...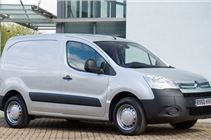 Citroen Berlingo 2008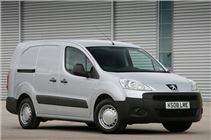 Peugeot Partner 2008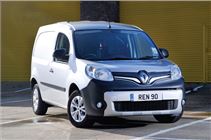 Renault Kangoo 2008