Vauxhall Corsavan (2007–2015)
Last updated 5 June 2017
You have a choice of three engines when selecting your ideal Vauxhall Corsavan. The 1.2-litre petrol has 70PS and might appeal to some as the cheapest way into ownership of this small van. However, the start/stop version is a better bet thanks to its 65.7mpg and 119g/km CO2 compared to the basic version's 62.8mpg and 129g/km.
Still, if the 1.2 start/stop seems appealing, you might as well head for the 75PS 1.3-litre turbodiesel that delivers 78.5mpg and 112g/km. Around town and on the motorway, the diesel feels more muscular at low and medium revs than petrol, which needs to be revved hard to give its best. This is especially true if you load the Corsavan up towards its maximum payload.
Our favourite engine in the Corsavan, however, is also the most frugal and clean in the shape of the 95PS 1.3 CDTi turbodiesel. It not only offers the most power and performance, making light work of heavy loads, it also delivers incredibly low 89g/km emissions. This is complemented by 83.1mpg average economy and it is possible to exceed this on the motorway with careful use of the right foot.
The 95PS Ecoflex 1.3 CDTi has a five-speed manual gearbox, the same as every other Corsavan, but with the Ecoflex model the ratios have been fine-tuned for added economy. Vauxhall has managed this without affecting the acceleration of the van and it is a real pleasure to plot around town or ply your trade on the motorway in it. This is possible as Vauxhall has also tweaked the engine's ECU brain for maximum efficiency without compromising performance or usability.
Thanks to its hatchback parentage, the Corsavan is a real treat to drive. While the Ford Fiesta just has the edge in every area compared to the Vauxhall, the Corsavan is still enormous fun to drive. It corners with little lean and hangs on through bends with a tenacity that you will just not find in larger vans with their higher centres of gravity. In van terms, the Vauxhall is very much at the sporty end of the spectrum.
Vauxhall has also judged the ride quality very well as the Corsavan deals with lumps and rumps in the road far better than most vans. It makes it the ideal way to get about for those with multi-drop deliveries in and around town. Factor in steering that is light and the Corsavan's compact size and you can make light work of heavy traffic conditions. On the motorway, the Vauxhall is stable and much more refined that most vans as it retains much of the sound-proofing of the standard Corsa hatch in the cabin.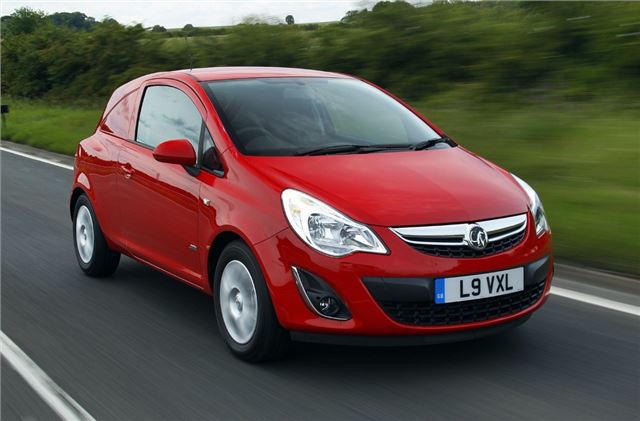 | Engine | Fuel tank | MPG | CO2 |
| --- | --- | --- | --- |
| 1.2 Twinport 5 | 45 L | 51 mpg | 129 g/km |
| 1.2 Twinport Euro 5 Euro 5 | 45 L | 53 mpg | 124 g/km |
| 1.2 Twinport S/S 5 | 45 L | 57 mpg | 117 g/km |
| 1.3CDTi 5 | 45 L | 67 mpg | 112 g/km |
| 1.3CDTi 95 5 | 45 L | 64 mpg | 115 g/km |
| 1.3CDTi ecoFLEX Euro 5 | 45 L | 67 mpg | 112 g/km |
| 1.3CDTi ecoFLEX S/S 95 5 | 40 L | 86 mpg | 88 g/km |
| 1.3CDTi ecoFLEX S/S Euro 5 Euro 5 | 45 L | 71 mpg | 105 g/km |
| 1.3CDTi Euro 5 95 Euro 5 | 45 L | 64 mpg | 115 g/km |
| 1.3CDTi S/S 5 | 45 L | 74 mpg | 100 g/km |
Also consider...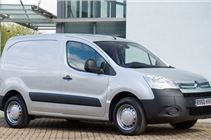 Citroen Berlingo 2008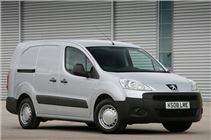 Peugeot Partner 2008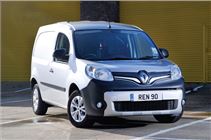 Renault Kangoo 2008