Volkswagen T6 California (2015–)
Last updated 8 August 2019
Refined and easy to drive, excellent driver and passenger comfort, still the coolest way to camp.
High list price, sluggish DSG automatic gearbox, limited number of petrol models.
Updated 4 July 2019
California 6.1 announced
The key technical change in terms of handling is the switch from hydraulic to electro-mechanical power steering. As a result of now having a steering system that can be actively controlled, the California...
Introduction
The Volkswagen California is very much a textbook evolutionary approach to the camper van, with the its boxy van-like exterior hiding a comfortable and modern interior that provides upmarket, all-weather accommodation for up to four adults. 
Compared to its T5 predecessor, it looks very similar. In fact, parked side-by-side, you'd only notice that the design of the headlights of the T6 California are a little sharper. There's little else different though. And inside, while the dashboard is slightly glossier and classier (in some versions), the rear living section is almost identical.   
That's because this California is a thorough overhaul of the Transporter-based T5 model, rather than a clean sheet redesign. It's the last variant of the latest generation Transporter-based T6 vehicles to be launched, following the panel van, kombi and Caravelle. In fairness to Volkswagen, there was little wrong with the T5 Transporter in the first place, so all the development work has gone into refining from a good base, which seems wise. 

Spend some time in this California and you'll quickly realise that this is a much-improved camper van. It's quieter on the motorway, more efficient, better to drive and benefits from some of the most cutting edge media and safety technology that Volkswagen offers in its passenger cars – including automatic low-speed collision prevention braking. The infotainment system also gets full Apple CarPlay and Android Auto compatibility.
Two versions are available, called Beach and Ocean, with the former seating five and sleeping four while the latter has one less chair but includes a fully-fitted kitchen. It too sleeps four in the same way. That makes the Ocean model the camper van proper, while the Beach feels more like an MPV with added sleeping facilities.  
The problem is, to literally get the kitchen sink with your California, the list price reaches £50,000 and beyond. That's an awful lot of money, especially given a used T5 California will sate your camping requirements just as effectively for a significantly lower sum. It's upon this realisation that the evolutionary approach feels slightly flawed. However, if you want the ultimate camper experience, few vans can match the everyday usability of the T6 California.
Driven: Volkswagen California Ocean

Comfortable, modern and easy to use, the Volkswagen California Ocean is proof that camping needn't be about cold tents, messy guide ropes and air beds that mysteriously deflate during the night.
Also consider...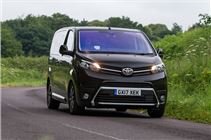 Toyota Proace Verso 2016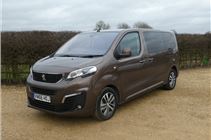 Peugeot Traveller 2016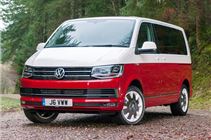 Volkswagen T6 Caravelle 2015