Volkswagen Vanworx T6 Slipper Camper Van (2019–)
Last updated 16 September 2019
High quality alternative to the Volkswagen California, luxurious fit and finish, huge range of customisation options, available as a new bespoke van or conversion of existing T5/T6 Transporter.
Only a handful of Vanxworx sites in England, new bespoke vans can get expensive.
Introduction
Luxurious, smartly styled and offered at a reasonable conversion price, the Vanworx Slipper is a showcase of British camper van brilliance and a genuine alternative to the Volkswagen California Ocean and Mercedes-Benz Marco Polo.
The Vanworx Slipper is a four berth camper van that features two double beds, a pop-up roof, electric hook-up and a fully fitted kitchen. Available as a bespoke new van (priced from £49,000) or as a conversion of an existing T5 or T6 Transporter (from £18,000), each one is converted by hand at Vanworx's base in Portland, Dorset.
As a camper, the Slipper is a comfortable and pleasant place to eat, sleep and relax. The seats in the front can be swivelled 180 degrees and the push-up roof gives the interior a nice airy feel that makes it apt for chilling out with your friends or preparing a meal. Up top, there is a large bed for two adults, while the second row of seats on the 'ground floor' can be lowered to provide a second double bed.
Vanworx offers a huge range of personalisation options, which means you can jazz up the Slipper with colour-coded leather seats, multi-coloured LED mood lighting, granite-styled worktops and wireless charging stations for smartphones. The van can also be fitted with a coloured roof and solar panels.
As a passenger van, the Slipper feels a step above its conversion rivals, with its colour-coded seats providing excellent support and comfort for long distance travel. Unless you ask Vanworx to convert your existing van, the Slipper is based on the T6 Transporter TDI with 150PS, 199PS or 204PS. Our test van was the 150PS version; it is well-suited to life as a camper with 280Nm of torque providing sufficient low-gear pull for a fully laden van. The handling is also similar to that of a large family car, with light but responsive steering making the van easy to use in town or on the motorway.
Vanworx might sit at the upper end of the conversion and camper van market, but it is easy to see why it charges a premium. The Slipper van is - as the name implies - comfortable and relaxing. The interior quality is also excellent and provides a stylish and bespoke alternative to what's on offer from the Marco Polo and California.
It's also worth noting that Vanworx is a fully Volkswagen accredited camper conversion specialist, which means they are one of the UK few van firms to have VCA Conformity of Production status and Whole Vehicle Type Approval.
Also consider...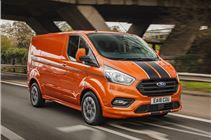 Ford Transit Custom 2013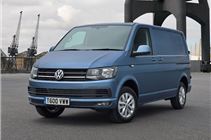 Volkswagen T6 Transporter 2015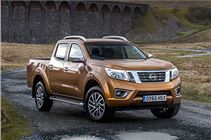 Nissan Navara 2016