Top 10: Concept vans
Just as with cars, the world of vans has a glamorous and futuristic cutting edge in the form of motor show concepts. Granted, concepts of the commercial vehicle type aren't as ubiquitous as their passenger car counterparts, but they're no less impressive. Here are our favourites.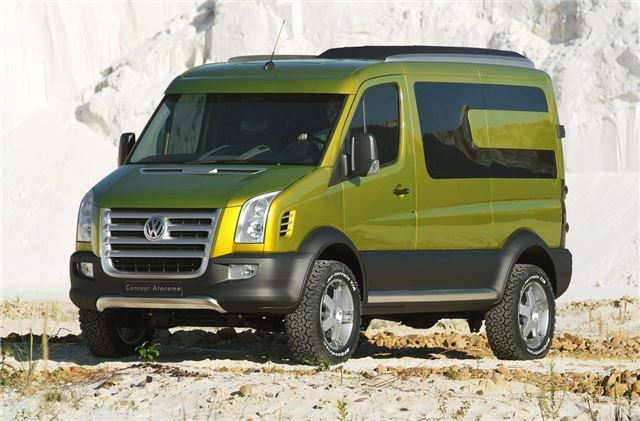 1


Volkswagen Crafter Atacama
Volkswagen said in 2006 that it would build the Crafter Atacama if people said they liked it. Here's the big idea: give a Crafter a four-wheel drive setup, lift up the suspension, clad it in rugged plastic, and make it an expensive passenger car with a 2.5-litre engine. Funnily enough, nobody put their hand up for one.
Comments