Top 10: Crazy vans
Vans are the perfect canvas for a creative type to go to town with, in more ways than one. The following are ten of our favourite esoteric commercial vehicles, notable for being eccentric and unique.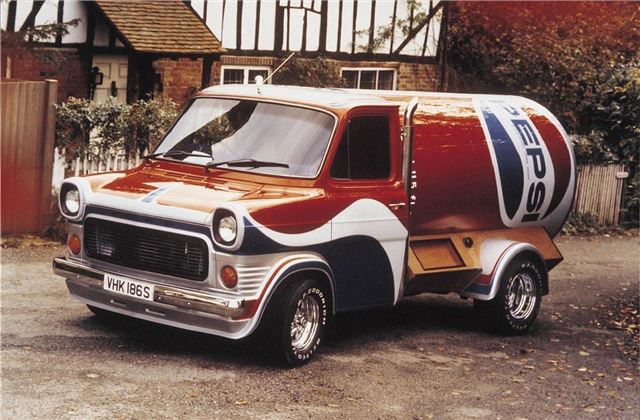 1


Ford Transit Pepsi Van
This wacky 1977 Transit conversion was featured on the cover of February 1978's edition of Hot Car, the magazine that later became the now defunct Performance Car. The giant can behind the Transit's cab included an old school ring pull – the sort that were banned in the '80s in the name of dogs' paws. The can did actually contain a proper working office. 
Comments