MoT Files: Worst 25 Vans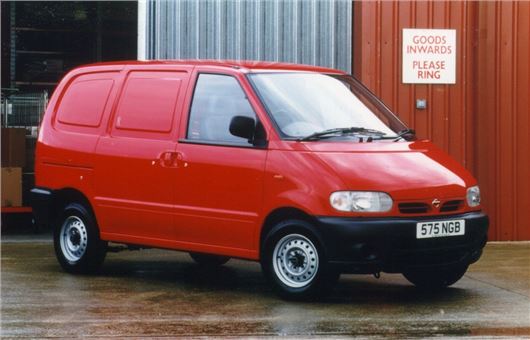 It's no surprise that older vans have a poorer MoT pass rate, especially when you consider the tough life these vans will have invariably led. Many will be ex-fleet vans that have been sold off to smaller businesses or single operators.
Below is the bottom part of the overall table and propping up everything else is the LDV Cub, a van no longer in production. In fact, LDV is no more, after a trouble time which eventually saw the firm become defunct in 2008 with production stopping at the end of that year. Seven out of every ten LDV Cub vans registered in 1998 that were put through an MoT in 2010/2011 failed.
Also making an appearance is the SEAT Inca - a van version of the SEAT Ibiza hatchback which was in essence a rebadged version of the Volkswagen Caddy which is also in the botton 25. SEAT no longer makes vans as it doesn't really fit with the brand's 'sporty' image.
Other oddities include the Vauxhall Arena, the short-lived predecessor to the Vauxhall Vivaro that was basically a rebadged first generation Renault Trafic. In fact that Renault also makes several appearance in the bottom 25 with examples from 1985 and 1986. What's more impressive is that these vans - now almost 30 years old - are still being used.
To make the information more representative of the van market overall, it's best to set a cut off point of 1000 MoT tests. This means some of the more niche and small selling vans are excluded.
If we do this, as shown in the second table, it's the Nissan Vanette that is the bottom performer with a pass rate of just 36 per cent. It's no surprise that the LDV Cub was a rebadged version of this Vanette. The dated Nissan went off sale in 2002 and was eventually replaced, so to speak, by the NV200 but that's too new to feature in our data.
Larger vans like the Vauxhall Movano (the previous generation of course) and the frankly awful LDV Convoy - popular with local councils and schools -  also have poor pass rates.
Worst Van MoT Pass Rate: Overall Bottom 25

| | | | | |
| --- | --- | --- | --- | --- |
| Make | Model | Year of Registration | MoT Tests | MoT Pass Rate |
| Peugeot | Partner | 1996 | 248 | 40% |
| Vauxhall | Vivaro | 2002 | 4413 | 40% |
| Fiat | Ducato | 1985 | 76 | 40% |
| Volkswagen | LT28 | 1997 | 143 | 39% |
| Volkswagen | Caddy | 1997 | 1091 | 39% |
| Renault | Master | 1988 | 59 | 39% |
| Vauxhall | Arena | 1999 | 275 | 39% |
| SEAT | Inca | 1998 | 455 | 39% |
| Ford | Courier | 2001 | 4382 | 39% |
| LDV | Convoy | 2000 | 4382 | 39% |
| Vauxhall | Arena | 1997 | 109 | 39% |
| Nissan | Vanette | 1999 | 1687 | 38% |
| Nissan | Vanette | 2001 | 2488 | 38% |
| Proton | Jumbuck | 1999 | 295 | 37% |
| Volkswagen | LT35 | 1993 | 105 | 36% |
| LDV | Cub | 2000 | 1895 | 33% |
| SEAT | Inca | 1997 | 375 | 36% |
| Vauxhall | Arena | 2000 | 78 | 36% |
| Nissan | Vanette | 1998 | 1347 | 36% |
| Renault | Trafic | 1986 | 218 | 35% |
| Renault | Trafic | 1985 | 207 | 35% |
| Nissan | Vanette | 1995 | 270 | 35% |
| Volkswagen | LT35 | 1992 | 70 | 34% |
| SEAT | Inca | 1996 | 240 | 33% |
| LDV | Cub | 1998 | 138 | 30% |
Worst Van MoT Pass Rate: Bottom 25 (More than 1000 tests)
| | | | | |
| --- | --- | --- | --- | --- |
| Make | Model | Year of Registration | MoT Tests | MoT Pass Rate |
| Ford | Transit | 2000 | 30018 | 42% |
| Citroen | Relay | 2000 | 1905 | 41% |
| Ford | Transit | 1996 | 11601 | 41% |
| Peugeot | Partner | 1997 | 1397 | 41% |
| Peugeot | Partner | 1998 | 2416 | 41% |
| Ford | Transit | 1999 | 22975 | 41% |
| Renault | Master | 1998 | 1722 | 41% |
| Ford | Transit | 1997 | 16610 | 41% |
| Renault | Trafic | 2003 | 4486 | 41% |
| Vauxhall | Movano | 2000 | 2900 | 40% |
| Nissan | Vanette | 2000 | 2093 | 40% |
| Nissan | Primastar | 2003 | 1769 | 40% |
| LDV | Convoy | 1998 | 3161 | 40% |
| Volkswagen | Caddy | 1998 | 1679 | 40% |
| Vauxhall | Vivaro | 2003 | 8483 | 40% |
| LDV | Cub | 2001 | 1196 | 40% |
| LDV | Convoy | 1999 | 3840 | 40% |
| Vauxhall | Vivaro | 2002 | 4413 | 40% |
| Volkswagen | Caddy | 1997 | 1091 | 39% |
| LDV | Convoy | 2000 | 4382 | 39% |
| Nissan | Vanette | 1999 | 1687 | 38% |
| Nissan | Vanette | 2001 | 2488 | 38% |
| Vauxhall | Movano | 1999 | 1666 | 37% |
| LDV | Cub | 2000 | 1098 | 36% |
| Nissan | Vanette | 1998 | 1347 | 36% |

Comments
Author

David Ross
Latest