Top 10 vans from the CV Show 2016
More than 20,000 people flocked to the NEC in Birmingham on 26 - 28 April to enjoy the CV Show 2016. Now in its 15th year, the event hosted dozens of new vehicle launches spanning everything from nimble city vans to lorries weighing 44 tonnes. 
Honest John Vans was there to find the best vans and pick-ups. Click through the gallery below to see our top 10 highlights from the CV Show 2016.
Top 10 Vans for under £200 a month | Top tips for buying a used van or pick-up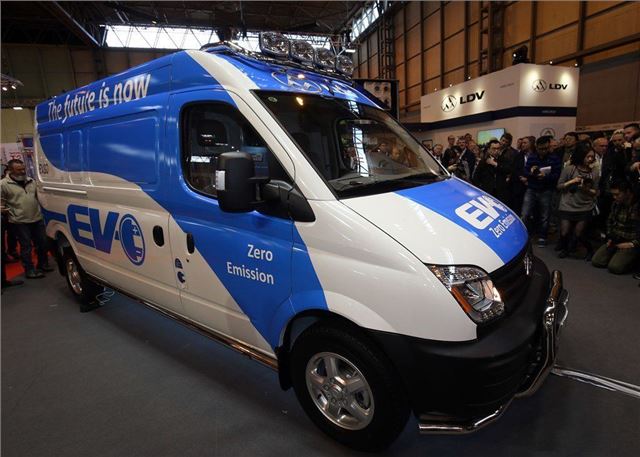 1


LDV is back in 2016, with updated vans and an all-new dealership set-up. The commercial vehicle manufacturer went bust in 2008, but has been given a new lease of life by SAIC, the Chinese automotive firm that also owns MG.
The new(ish) LDV range included an updated version of the Maxus panel van - rebadged as the V80 - alongside a new medium-sized G10 panel van. The V80 is expected to be LDV's biggest-seller, with a 2.5-litre diesel engine producing 136PS and 330Nm of torque. Payloads will vary from 1200kg - 1400kg, while gross vehicle weights will span from 3.2 - 3.5 tonnes.
Comments