Royal Mail unveils all-electric postal vans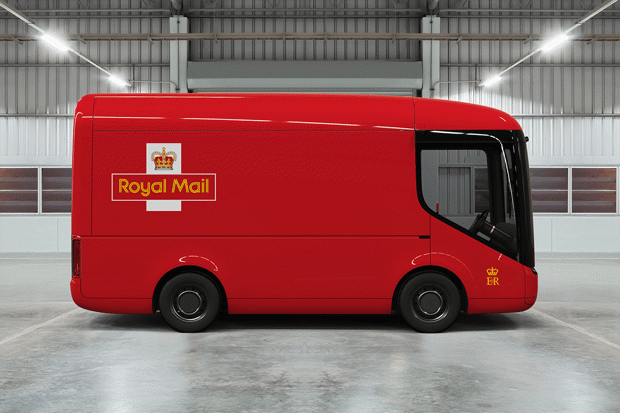 Royal Mail has unveiled a range of all-electric postal vans. The new fleet will include three 3.5 tonne vans (pictured) and six larger HGVs, with all being based at the Mount Pleasant Mail Centre in London. 
Built by Arrival - an automotive tech company based in Oxfordshire - the new 3.5 tonne vans have a range of 100 miles will be used to transport mail between distribution centres in London and the south east. They will be joined by 100 Peugeot Partner Electric vans as the Royal Mail looks to act before the London Ultra Low Emission Zone comes into force in 2019. 
The Royal Mail says it is trialling a variety of vehicles to see which work best and is open to sharing its experience with other van operators who may be considering introducing similar vans. The Royal Mail currently runs 49,000 vans and trucks, with almost all being powered by diesel. 
The news comes as the Government aims to ban the sale of all petrol and diesel vehicles by 2040 as part of ambitious proposals to cut nitrogen dioxide (NO2) levels. As well as banning all new conventional petrol and diesel vehicle sales, the Government will spend £3 billion on improving air quality, with councils being given the power to introduce 'clean air zones' and charge diesels to enter. 
Of the £3 billion that been earmarked, £1 billion will be spent on plug-in grant schemes for cars and vans, while £1.2 billion will go to the Government's cycling and walking investment strategy. An additional £89 million will be spent on a green bus fund, which will help bus companies and local authorities in England to put over 1200 new low carbon buses on the roads.