The Ultra Low Emission Zone: How will it affect you?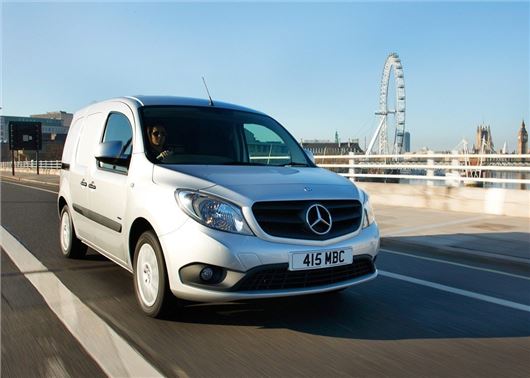 The Ultra Low Emission Zone (also known as ULEZ) is an area within London where all cars, motorcycles, vans, minibuses, buses, coaches and heavy goods vehicles (HGVs) will need to meet new exhaust emission standards or pay a daily charge to enter.
The ULEZ begins on the 8 April 2019 in central London before being expanded to the North and South circular on 25 October 2021. Once in force, the drivers of the most polluting cars and vans will have to pay an extra £12.50 (on top of the Congestion Charge) to enter London. Buses, coaches and HGVs, meanwhile, will be charged £100 per day.  
Why is London introducing the ULEZ? 
It all comes down to air quality. Or lack of it. The capital's toxic air has been labelled as a 'public health emergency' by a cross-party committee of MPs and is linked to 9500 premature deaths in London every year.  
The problems are mostly linked to nitrogen dioxide (NOx) and particulate matter, which are linked to heart disease, cancer and a range of respiratory problems. The Mayor of London hopes that the introduction of the ULEZ fee will cut NOx by as much as 50 per cent and deter owners of older cars and vans from entering the city.  
Which vehicles will be affected by the new rules? 
Enforcement of the ULEZ will be based on the declared emissions of the vehicle rather than the age. Generally speaking, the ULEZ will affect petrol vehicles that do not meet Euro4 standards and diesels that do not meet Euro6 emission limits. This means diesel vans, cars and minibuses that are older than four years in 2019 will have to pay, while petrol cars older than 13 years will also be charged. There will also be some exceptions for Euro5 diesels with exceptionally low emissions.
For newer vehicles, you should be able to see its Euro emission rating on the V5C in section D2. Alternatively you can check on the Transport for London website to see if you'll have to pay the charge or not.
What areas will the ULEZ cover? 
The ULEZ will operate 24 hours a day, seven days a week, within the same area as the current Congestion Charging Zone (see below). However, it will expand up to the North and South Circular by October 2021.

How will I pay the fee, and what happens if I forget? 
You can pay online, over the phone or via TfL smartphone app. Drivers can also register for an auto pay service, but this has a £10 admin fee. 
If the vehicle does not meet the ULEZ standards, and the daily charge is not paid, then a Penalty Charge Notice (PCN) will be issued to the registered keeper or operator. For motorcycles, cars, vans and minibuses this will be £130 (reduced to £65 if paid within 14 days). For HGVs, coaches and buses this will be £1000 (reduced to £500 if paid within 14 days).
How will TfL know if I've paid or not?
Like the Congestion Charge, the ULEZ will be monitored by Transport for London (TfL) with ANPR (automatic numberplate recognition) cameras. Each time you enter and leave the zone, it will be logged. 
What about drivers who live within the ULEZ?
Drivers who live within the zone will be exempt, but only for a limited period of time. Those living in the original central ULEZ will get a three year 'sunset period' to change their car from 8 April 2019 to 24 October 2021. At the end of this period residents will be liable for the full daily charge.
Disabled tax class vehicles and specially adapted private hire vehicles in the expanded ULEZ have until October 2025 to replace their vehicles. This gives these vehicles an extra 6.5 years from the start of the central London ULEZ or four years from the start of the expanded ULEZ to comply. Similarly, charities have been given a longer period of time to replace existing minibuses - they will have a two-year sunset until October 2023.
Blue Badge holders will need to pay the charge from 8 April 2019 unless their vehicle meets the new ULEZ emission standards or is registered with the DVLA as a 'disabled' or 'disabled passenger vehicle'.
And what about taxis? 
From 1 January 2018, all taxis presented for licensing for the first time in London will need to be zero emission capable and emit no more than 50g/km CO2, with a minimum 30 mile zero emission range. This means new diesels will not qualify for a licence, but Transport for London and the Government are expected to offer grants of up to £7500 for the purchase of purpose-built ultra-low emission taxis.
Will other towns and cities introduce ULEZ fees? 
Nothing has been confirmed, but there are signs that other cities will introduce similar schemes. We think it is inevitable that other cities and towns will follow London's example and start to charge older petrol and diesel vehicles to enter.
Indeed, air quality campaigners are calling for an outright ban on all diesels from city centres during peak hours and, with thousands of deaths linked to air pollution, we think it will only be a matter of time before Manchester, Birmingham, Glasgow and Belfast introduce similar ULEZ measures. 
Comments
Author

Dan Powell
Latest