Driven: SsangYong Turismo Tourist camper car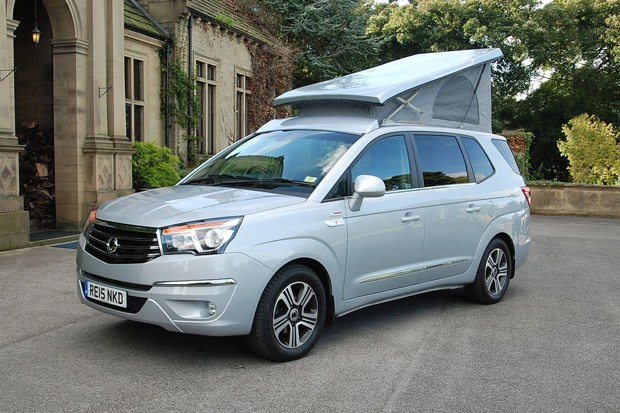 If you're interested in a new camper van, you'll know just how expensive they are. And if you want any change from £50,000 then your choice will be very limited. But there are smaller alternatives called camper cars – like the £29,995 SsangYong Turismo Tourist tested here.
It's not the biggest nor most practical camper van, but the SsangYong Turismo Tourist provides all you need in a compact and reasonably budget-friendly package. You do have to compromise a little on storage space, comfort and convenience, but if you're willing to make those sacrifices there's plenty to like - and you get a generous five-year, unlimited-mileage warranty.
With an elevating roof and kitchen amenities including a hob, fridge and sink, you'll be surprised how capable it is. In fact, it's even optionally available with four berths – with space in the roof for your children to sleep.
Raising the roof is fairly simple – there are two clips and two straps to undo at either end, but once they're done it takes little effort to push up or pull down. It's much easier if you don't have the optional extra berths though – the slats that hold the bed up can get in the way.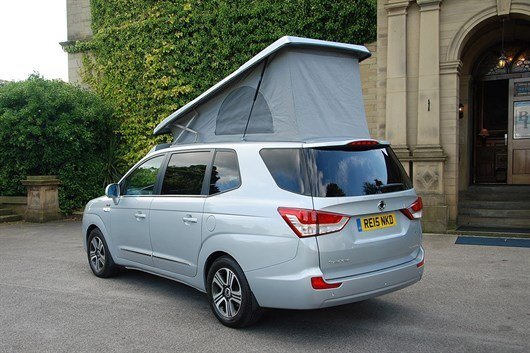 If you don't need those extra two berths then you can get a night's sleep without raising the roof – which is ideal for wild camping since it means you won't attract any unwanted attention. The beds are formed by folding the seats down – so there is no way to sleep in a double bed – and comfort could be better. It's fine for a long weekend break though. 
The majority of the conversion work, carried out by the British-based Wellhouse Leisure, is at the rear. Here you'll find a work surface, hob, sink and fridge, all neatly packaged and very well-finished. The hob, conveniently and cleverly, slides down and out, so you can stand on the ground behind the vehicle when cooking.
That's a good thing, because space is at a premium in the Tourist, even with the elevating roof raised. You're going to have to spend a bit of time stood under the tailgate, then – but you can buy an awning that's a bespoke fit for the back of the car. That's a good idea if you're planning to pitch up for a few days, so you're not exposed to the elements – and fellow holidaymakers – while you're frying your bacon.
Also convenient if you're pitching at a site for a few days is electric hook up – though this is an optional extra. Also optional is an Eberspacher heating system and a solar panel, plus you can get an automatic transmission and even all-wheel drive. 
Standard gear includes grey and fresh water tanks, while storage space includes a drawer and small cupboard, plus a few little cubbies. But even with those, space is definitely at a premium. Bags will have to be moved around the cabin depending on what you're doing - which is rarely an issue with a van-based camper, which will typically have a small boot for baggage.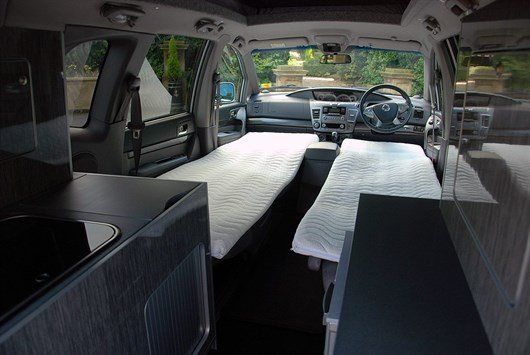 The engine is a 2.2-litre diesel with a reasonable amount of performance, so motorway cruising and B-roads aren't a chore. But it's not exactly refined, with plenty of gruff noise making its way into the cabin when accelerating hard – or even at idle when the engine is cold.
The base vehicle isn't exactly the last word in quality either. There are leather seats and things do feel reasonably solid, but the instrument binnacle and minor controls look like they've been lifted from a 1990s' car. Not a very good one, either – a far cry from the cabin in the SsangYong Tivoli.
There is a touchscreen system though – and it supports useful functions like smartphone pairing and audio streaming over Bluetooth. It also has navigation, so you can find your way to whatever wilderness you're hoping to explore. You shouldn't have to worry about it sending you down narrow lanes either - the Tourist is big - but it's not so big that narrow roads feel impassable.
Driving the Turismo Tourist is easy because the base vehicle is a family MPV. It's still big – but it drives very much like a car. Sure, it handles like it has marshmallows instead of suspension, with lots of body roll and numb steering – but it's at least manageable when it comes to parking spaces and height restrictions.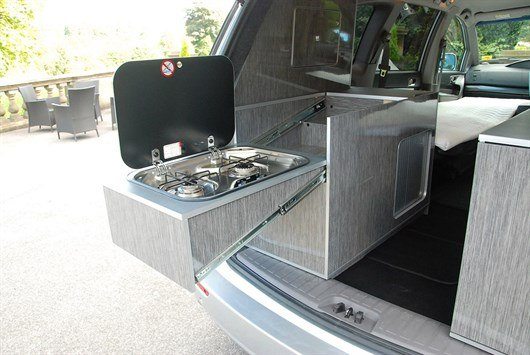 Essential stats 
Prices start from: £29,995, claimed economy: 36.2mpg (manual), CO2 emissions: 189g/km, engine: 2.2-litre four-cylinder in-line turbodiesel, power output: 177PS. Length: 5130mm, width: 1910mm, height: 1990mm