Review: Ford Wellhouse Terrier 2 (2016)
Rating:
Very well-finished, practical and comfortable, very easy to drive, capable of easily covering long distances.
Cluttered centre stack, not as plush as Volkswagen California.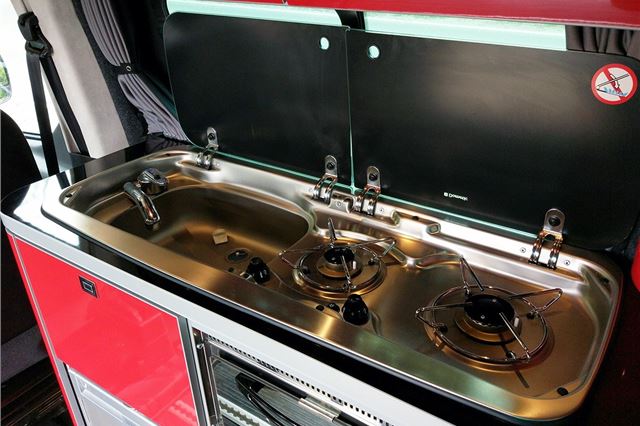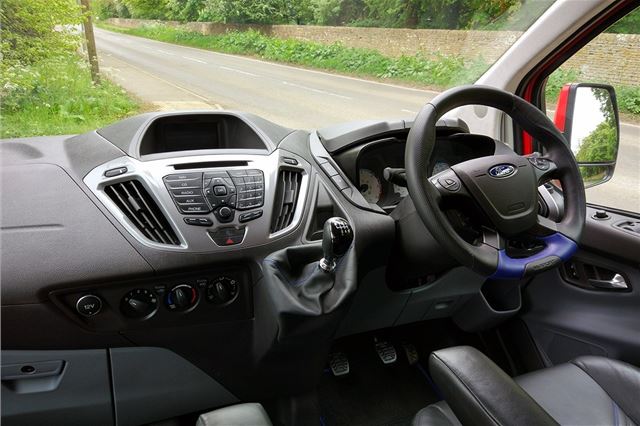 Recently Added To This Review
24 June 2014 Bianco special edition Ford Terrier launched
The Bianco is one of four new special editions of the new Wellhouse Ford Terrier. As their names suggest, the Rosso, Bianco, Nero and Argento special editions are red, white, black and silver respectively,... Read more
22 October 2013 Ford Wellhouse Terrier launched
Wellhouse Leisure is the first firm to develop and launch a campervan version of the new Ford Transit Custom in the UK. With an elevating roof providing an extra large double bed and a three-seat rear... Read more
Ford Wellhouse Terrier 2 (2016): At A Glance
The Wellhouse Terrier 2 takes everything we liked about the original Terrier and improves it. It's better to drive and has a nicer interior, with a really high quality finish, a user-friendly layout and plenty of comfortable space. The range is now bigger, too – with more variants and optional extras.
In the cab the Terrier 2 feels just like a normal Transit Custom, which is no bad thing. The driving position is comfortable and it's as easy to drive as a car, with smooth and light controls and comfortable suspension. When parked up, the front seats swivel to face into the living area, plus there is a rear bench seat that provides plenty of space to relax, eat or travel.
That rear bench slides forward on runners to expand luggage space, plus it folds down to form the main double bed. You can also specify a second bed that is part of the elevating roof, but it's really only suited to children, since access is a little tight.
Standard gear includes a two-ring gas hob and a sink, with 40 litre fresh and waste water tanks. There's also a 42-litre fridge, plus 240v three-pin and 12v accessory sockets. The leisure battery is 100Ah, which is enough for a several days of camping without an electric hook up point.
There's a 100W solar panel to help keep things topped up when the sun is shining, along with a 2.2Kw heater to keep things warm when the sun is hiding. Optional extras include a grill, awnings, a safe, tow bars and an external gas hook up for barbecues.
Wellhouse has changed the interior in the Terrier 2, with new fittings and furnishings versus the old Terrier. The result is really impressive, upmarket build quality and a sense of premium style. It isn't quite as plush as the Volkswagen-built California, but it's very close.
But the California and the beautifully finished Mercedes-Benz Marco Polo are both quite a lot more expensive to buy new than the Terrier 2. Which is why we think the Wellhouse is so easy to recommend – it's practical, comfortable, well-made and easy to drive. 
What does a Ford Wellhouse Terrier 2 (2016) cost?
Ford Wellhouse Terrier 2 (2016): What's It Like Inside?
 Up front the Terrier 2 is very much the same as any Transit Custom. That means it's durably finished, but with a slightly cluttered centre stack arrangement, with a lot of buttons and a tiny little information screen. Material quality and user-friendliness lag a little behind the pricier Mercedes-Benz Marco Polo and Volkswagen California here.
But the living area is much more impressive. The Terrier 2 gets new fittings versus the Terrier, with a much cleaner and more upmarket look and feel. Everything from the illumination in the roof, which in the M-Sport model pictured includes LED star lights, to the wooden floor is very nicely presented and finished.
The rear bench seat slides forward and back, so can be moved to meet a dining table or to accommodate more luggage. It also folds down to form the bed, which is firm but very comfortable for two adults. If you have children then a second bed, which is part of the extendable roof, is an optional extra.
To raise the extendable roof two locks need to be undone, but then it's extremely easy thanks to the hydraulic rams, which do most of the hard work. Lowering it is straightforward too, although shorter people will need to install slightly longer grab straps to get the process started.
When it's raised there's plenty of room to stand up, move around and cook on the standard-fit two-ring gas hob. There's also a sink with 40 litre fresh and dirty water tanks, which are easy to empty and refill thanks to a tap and refill flap. If you want to cook outside then an extra gas outlet for a barbecue is on the options list, along with various different types of awning.
Storage space is generous, with numerous cupboards for cups, pots and plates, along with little cubbies for odds and ends, plus a drawer and cupboard for clothing. There's plenty of space behind the rear seats for storing baggage too, so if you're going away for a longer trip the Terrier 2 should be fine.
There's a heater for cold nights, plus a pack with lined water tanks and a water heating element, if you're an all-seasons camper. Other extras include bike racks, tow bars, a safe and a grill. You can also choose from a number of different coloured interior finishes including gloss and woodgrain.
It's difficult to pick fault with the Terrier 2 conversion. Wellhouse has put together a very sturdy, high quality camper van that feels classy and luxurious. It might not be quite as flawlessly executed as the factory-made options from Mercedes-Benz or Volkswagen, but it's very close and for less money. 
What's the Ford Wellhouse Terrier 2 (2016) like to drive?
The Wellhouse Terrier 2 uses the latest Ford 2.0-litre diesel engines, with 130PS as standard or 170PS engine for an additional £1700. Even with the lower 130PS output, the four-cylinder Euro6 diesel is punchy and quiet enough for long distance motorway drives and the six-speed manual transmission is really slick and easy to use. An automatic transmission is optional.
Unlike the original Terrier, which had a button-operated parking brake, the Terrier 2 has a more traditional hand brake that snaps down flat when you want to swivel the front seats. It's far more user-friendly, plus there is hill start assistance to help when pulling away on inclines without the use of the handbrake.
The Terrier 2 handles well, with good ride quality and impressive handling through corners, helped by nicely weighted and accurate steering. If your first experience of driving a van is this, you should feel right at home very quickly – it really does drive a lot like a normal car.
It is big, of course. That might spell a few problems when reversing or navigating rural back roads, where the roof sometimes brushes low hanging branches. It's a wide vehicle too, so narrow streets lined with parked cars can be a bit daunting at first – but it's easy to get used to the Terrier 2's dimensions after some time behind the wheel.
There are two tow bar options – a Ford-fitted 13-pin tow bar with anti-sway technology, or a detachable swan neck tow bar with a 13-pin connector. Whichever you choose, the braked towing weight is the same at 2.1 tonnes, whether you opt for the 130PS or 170PS engine.