Volkswagen and Apple team up to build driverless vans, according to reports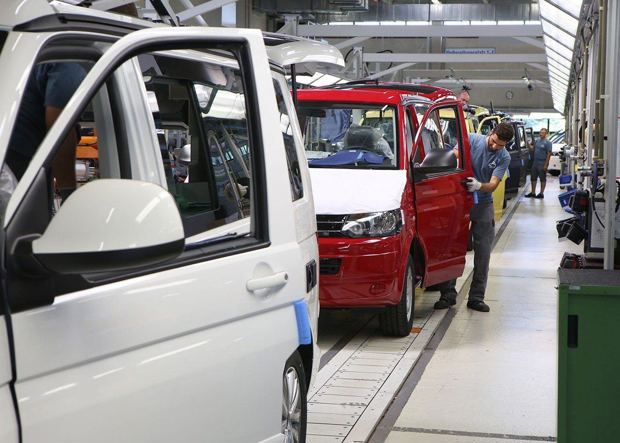 Volkswagen has signed a deal with Apple to develop driverless electric versions of the T6 Transporter, according to reports in the USA.
The New York Times claims that Apple and Volkswagen are working together to transform the T6 Transporter into a self-driving, all-electric shuttle for Apple employees.
If successful, the driverless van could make it into fulltime production by 2020 and potentially revolutionise the home delivery market, with 24 hour operation ability and zero tailpipe emissions. 
Despite Volkswagen officially stating that it has 'no comment to make', the New York Times claims that engineering work is already well underway at a lab near Turin in Italy by a Volkswagen Group subsidiary called Italdesign.
Little is known about the technical work, but reports suggest that the body and electric running gear will be created by Volkswagen, while Apple will develop the interior design and infotainment system.
Significantly, Apple will develop the self-driving tech, adding computers, sensors and radar to allow the van to map its path and detect other vehicles and pedestrians. The all-electric self-driving T6 is expected to be completed by the end of 2018, ahead of on-road testing in the USA. 
Petrol and diesel car and van sales are set to be banned after 2040, as part of Government plans to tackle air pollution. However, this date could be brought forward after a joint committee of MPs accused the Government of failing to take adequate measures to reduce air pollution.