Peugeot Citroen launches electric Boxer and Relay panel vans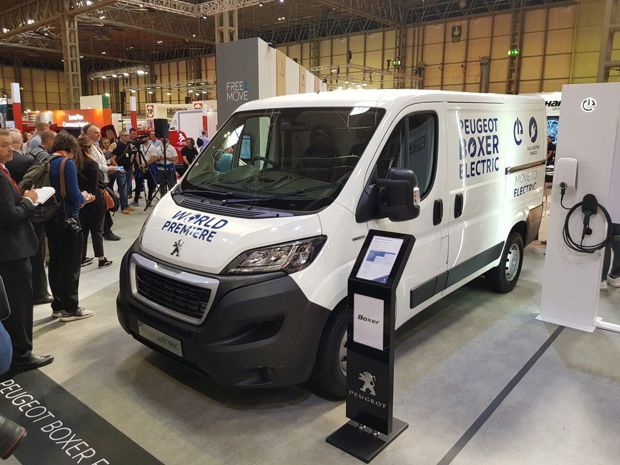 Peugeot and Citroen has launched all-electric versions of the Boxer and Relay. The large electric panel vans will cover up to 140 miles on a single charge and go on sale in 2020.
Designed for last mile delivery firms, the electric Boxer and Relay are created in partnership with the Turkish van specialist BD Auto and will cover 99 - 140 miles on a single charge. Prices will be confirmed in late-2019.
Peugeot and Cittoen has stressed that both vehicles are in the process of being homologated, which means the final advertised electric range numbers for both vans could change between now and the vehicles going on sale in 2020. 
The prototype electric vans unveiled at the Commercial Vehicle Show 2019 at Birmingham's NEC are powered by a 44kWh battery packs located under the loadspace floor. The electric motor produces 96PS and is limited to a top speed of 55mph to maximise urban battery performance.
It isn't clear which wheelbase and loadspace sizes will be offered to UK buyers, but maximum payloads could reach 1215kg. Peugeot Citroen claims that the vans will take seven hours to fully charge from wallbox, while a fast charge unit will boost the battery to 80 per cent in around 45 minutes.